Will You Have to Take a Drug Test in Your Delaware County Divorce?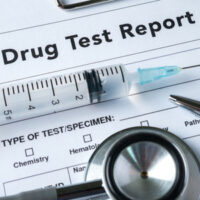 Drug testing is not unusual in a Pennsylvania divorce, especially during a child custody fight. Generally, the government cannot force people to take drug tests against their will. However, a judge could order one in particular cases. Whether you decide to go along and get tested could dramatically impact your divorce.
At Barbara Flum Stein & Associates, our Media divorce lawyer protects our client's rights. We can discuss whether drug testing is likely in your divorce or whether you should request that your spouse get tested. This is a sensitive area of law, and we encourage you to discuss your concerns with a member of our team.
Why a Judge Might Order Drug Testing
In a child custody dispute, it is not unusual for one parent to level serious charges against the other. For example, your spouse might allege you have committed domestic violence or that you have a gambling addiction. They might also allege that you have a drug habit.
Judges decide child custody disputes based on the best interests of the child, and this includes considerations of your overall health, including whether you use drugs. When your spouse alleges that you use drugs, a judge needs to decide whether he or she wants to order a test. A judge will hear other evidence, such as testimony from people who allegedly saw you high or shooting up.
Should You Submit to a Drug Test?
If you are confident you are drug free, then submitting to a test can work to your benefit. Judges tend to trust a test more than, say, the testimony of your wife's best friend or sister, who could be biased against you.
However, some clients are concerned because they have used drugs recently or even have an addiction. Many drugs can stay in the system for a very long time, so a one-time slip up might result in a positive test. We encourage you to discuss your concerns with an attorney. Judges do not order drug testing lightly, and we might convince the judge not to order a test if your spouse's allegations are flimsy.
Should You Request that Your Spouse Be Tested?
This is often a good strategy if you suspect that your spouse has a drug problem. Our firm can file a motion with the court containing a request for a drug test. A judge will find the results very helpful when deciding who should have custody. In some situations, we might also request the judge order a mental health evaluation.
Of course, you must be aware that the other parent can request that you be tested, also. Pennsylvania courts use many types of tests, including blood, urine, nail, or follicle tests. A follicle test, for example, can identify drugs you might have taken several months before.
Contact Us Today
Failing a drug test does not mean you will lose custody. However, it can be a critical piece of evidence that sways a judge. Please contact Barbara Flum Stein & Associates today to discuss your child custody dispute.
https://www.bfsteinlaw.com/unreimbursed-medical-expenses-who-pays/