Unreimbursed Medical Expenses: Who Pays?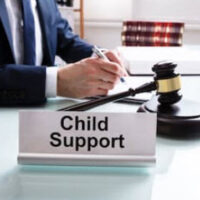 Children's medical expenses differ from other expenses, such as education or daycare. Principally, medical expenses are hard to predict, since your children might become injured in a surprise accident or fall sick. Although health insurance might pick up some of the tab, unreimbursed expenses remain. Who pays?
Fortunately, Pennsylvania has already anticipated this situation and developed a rule that explains how medical expenses get split. Our Media child support lawyer reviews the key components.
Out-of-Pocket Payment
The parent receiving child support is responsible for paying an initial $250 out of pocket before the parent who pays support has to chip in. This is an annual contribution requirement. Let's look at what that means:
Imagine Melissa is receiving child support from her ex, Michael. When Melissa's son breaks his leg, she takes him to the hospital, where he has x-rays and gets a cast. Melissa submits the medical bills to her insurer, which pays all but $300. Out of this amount, Melissa will need to cover $250 out of pocket.
This amount is treated like a deductible. Having paid the $250 once, she does not need to pay it again for the rest of the year. However, if there are multiple children, then each might have a $250 out-of-pocket deductible.
Calculating How Much Each Parent Pays
The support order should also state how each parent will split up any unreimbursed medical expenses that remain unpaid. For example, a support order might state that the payor parent (who pays support) will cover 60% while the payee parent (who receives support) will cover the remaining 40%.
Look to the support order, which should contain this percentage. Generally, the amount is allocated according to each parent's income.
Submitting Expenses for Payment
Our clients must keep good records showing how much they paid for all medical care. Remember, medical care can also include dental and vision services, as well as counseling in some situations. Medical expenses include deductibles and copays.  Always hold onto your bills, as well as any communication from the insurance company.
It is also important to submit bills to the other parent in a sensible fashion. We recommend developing a schedule, such as every 3 months, 6 months, or annually. Submitting them on a rolling basis can be confusing for the other parent and could delay payment. Also include a copy of the bill and proof that you made your $250 out-of-pocket payment. This information should speed up the payment process.
Remember that the law requires that all bills for a year be submitted by March 31 of the following year. So any bill from 2020 must be submitted by March 31, 2021. If expenses are submitted late, a judge has discretion to disallow them.
Once you request payment, however, your ex should pay promptly, within 10-30 days. If not, speak to an attorney. You might request a medical enforcement conference to discuss this issue.
Speak with Our Delaware County Child Support Lawyer
Some children require thousands of dollars of medical care for an unforeseen illness or emergency, and parents must pay their fair share. Fortunately, support orders anticipate that unreimbursed medical expenses could be an issue, so the order should contain detailed provisions that each parent must follow.
Contact Barbara Flum Stein & Associates today to schedule a consultation to discuss your concerns.
Resource:
pacodeandbulletin.gov/Display/pacode?file=/secure/pacode/data/231/chapter1910/s1910.16-6.html