When Does My Child Support Obligation End?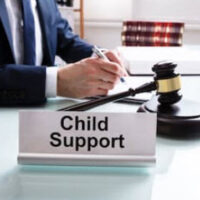 Parents are not legally required to support their children forever, which means the obligation to pay child support must end at some point. A question always arises: When?
This is a complicated area of law and there is no one, simple answer. Instead, we need to answer several questions first. If you need help dealing with a support issue, contact a Media child support lawyer today.
Has Your Child Turned 18 and Graduated High School?
The general rule found in 23 Pa.C.S. §4321(2) is that parents are required to support an unemancipated child until he or she is 18 years of age. Accordingly, once a child turns 18 and graduates from high school, a parent's duty to pay child support ends.
This rule makes sense. If you were married to the other parent, then you will legally support your child at home until he or she graduates from school. A parent who is paying support shouldn't be able to end their support earlier simply because they are not living with the child.
Is Your Child Disabled?
An exception to the general rule exists when a child is disabled. A disabled child might be unable to support himself, so continued family support is necessary to prevent him from falling into poverty.
Of course, if this is your situation, you should have been preparing well in advance for this day. Your child can still qualify for government assistance, such as disability benefits, with adequate planning. But the fact is that the judge might require that you also offer continued financial support.
Have You Agreed to Support Your Child Past Age 18?
Some parents unwittingly agreed to continue supporting their children when they signed a separation agreement. It is not unusual for these agreements to contain a clause where each parent agrees to support their children in college. College is expensive, and many parents agree to defray some or all of the cost of tuition or room and board (or both).
If you divorced without a lawyer, then you could have agreed to such a provision unintentionally. Do not be surprised if your child or the other parent heads into court to enforce the agreement. This is one reason to always use a seasoned Media divorce lawyer when you decide to end a marriage.
Do You Owe Child Support Arrears?
Delinquent child support is called "arrears," and they continue to accrue—with interest—when you do not pay them. Child support arrears do not magically disappear once your child becomes emancipated. Instead, this is a debt that you still owe, and you might have your wages garnished or other collection action taken to get you to pay up.
If you owe delinquent child support, you should speak with your attorney. You can't even eliminate this debt in bankruptcy, so it is not going away. Make plans for catching up—and as soon as possible.
Call Our Delaware County Child Support Lawyer with Questions
Barbara Flum Stein & Associates understands the thornier aspects of child support disputes. Contact us today if you would like to discuss your options.
https://www.bfsteinlaw.com/do-you-need-a-right-of-first-refusal-clause-in-your-divorce-settlement/