Do You Need a Right of First Refusal Clause in Your Divorce Settlement?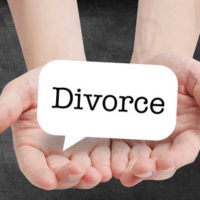 Parents lead busy lives, and some of them will need to be away from home, often for work. To take care of the children while away, the custodial parent might ask a family member to watch the child or hire a babysitter. But why can't you, as the other parent, have the children during this time?
Parents with partial physical custody often want to maximize the time to be with your children—and a "right of first refusal" clause could help you accomplish that. Contact a Media child custody attorney to discuss whether to include it in your divorce settlement agreement.
What Is a Right of First Refusal Clause?
This clause states that a parent who is about to use the services of a babysitter or relative must first give the other parent the option to have possession of the child. Most often, parents with partial physical custody seek this clause, because it gives them more time with their children. In reality, however, either parent could request that it be included in a settlement.
A right of first refusal clause is a nice way of increasing the amount of time you have with your children. For example, Amy and Micah could be divorced with one child. Amy is the parent with primary physical custody. When she needs to fly to California for a week to attend a conference, she plans to ask her parents to watch her child.
However, if there is a right of first refusal clause in the divorce settlement, then Amy needs to offer Micah the chance to have the children instead of asking her parents. If she doesn't, she has violated the settlement agreement.
Who Should Have this Clause?
Any parent who wants to increase their time with the children should discuss with an attorney whether to include this clause. Ideally, the parent seeking the clause should have sufficient flexibility with their work schedule. If you are also flying all over the place, then you might never have an opportunity to take advantage of it.
A right of first refusal can also help the parent with primary physical custody, because it can reduce the costs of childcare. Not everyone can get family members to help take care of children; instead, they might need to pay a babysitter, which can be expensive. If you need to be away from home overnight, then a right of first refusal can also pay dividends, since it is better for children to be with a parent than a stranger or distant relative.
When Is a Right of First Refusal Clause Not Appropriate?
These clauses typically make sense when parents live close together. If Amy lives in Delaware County but Micha has moved to Kentucky, then it is unrealistic for Micah to pick up the kids for a week. Children still need to attend school and participate in extracurricular activities, and they can't miss them so the other parent can have extra time together.
Discuss Your Divorce Settlement with Our Firm
Barbara Flum Stein & Associates has negotiated many favorable settlements for our clients. To speak with an attorney, please call us today.
https://www.bfsteinlaw.com/divorce-tips-for-stay-at-home-parents/