What to Do when Your Spouse Lies During Your Divorce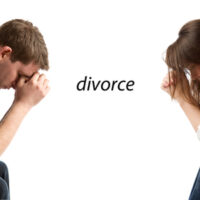 The foundation of the legal system is honesty. Judges need to hear accurate information so that they can render fair rulings. Unfortunately, we have handled many divorces where the other side submits false or highly misleading information to the court.
Often, spouses lie to seek an edge in a contested divorce. Maybe they want more time with the children or more spousal support than they should have. Lying about finances is also fairly common.
When hearing your spouse lie, you probably feel shock that slowly turns to outrage. Fortunately, as seasoned Media divorce lawyers, we know how to respond when the other side lies. In fact, we can use their lack of honesty to your advantage.
Lying about Finances
As part of a divorce, each spouse must make financial disclosures, including reporting what property they own. There is a simple reason for this. The judge uses this information when dividing marital property and debts, as well as when deciding child support and alimony/spousal support.
A lying spouse might fail to disclose assets, discount the value of assets, fail to report self-employed income, or exaggerate expenses. They are attempting to mislead the court so that they benefit unfairly.
Misrepresentations can lead to a contempt of court citation for your spouse, but we will need to present proof that your spouse is lying. We can issue subpoenas to third parties to uncover accurate financial information and can also question your spouse under oath. A little digging often uncovers a treasure trove of helpful information.
If the judge agrees your spouse has lied, he can award you more marital property. The judge can also fine your spouse or take other corrective action.
Lying about Your Mental or Physical Health
Spouse sometimes lie about you to gain an edge in a child custody battle. They might claim you have a drug or alcohol addiction or are mentally ill. These are serious accusations meant to persuade the judge to not give you custody.
We vigorously respond to these accusations. For example, we can pin down when your ex claims you were drunk or high, then present witnesses to rebut the charges. When it comes to mental health, you might undergo an examination to show you do not have any condition.
Of course, it's not a "lie" if you really have struggled with addiction or mental health issues in the past. These are also not subjects you should hide, either. Instead, we can show a judge how you have risen to the challenge by entering a 12 step program, beginning therapy, or taking prescription drugs to treat mental illness.
Lying about Abuse
Accusations of domestic or sexual abuse pop up in many divorces. Violence is a consideration for child custody decisions. A judge might also issue a protective order that boots you from the house.
Many accusations have no accompanying police report or other witnesses, so a rebuttal often depends on our client's credibility. We also listen closely to your spouse's story to look for holes or contradictions.
We Protect Your Rights in Delaware County Divorce Proceedings
Although lying is an outrage to our legal system, you do have options for fighting back. The lawyers at Barbara Flum Stein & Associates have assisted many men and women in their divorce proceedings. We have your back. Call to schedule your initial consultation.
Resource:
legis.state.pa.us/cfdocs/legis/LI/consCheck.cfm?txtType=HTM&ttl=23&div=0&chpt=53&sctn=28&subsctn=0
https://www.bfsteinlaw.com/deviations-from-the-child-support-formula/