Deviations from the Child Support Formula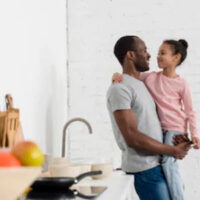 Pennsylvania has taken a lot of the guesswork out of child support determinations by creating guidelines. A judge will most often plug in several numbers to a calculator to arrive at an amount that the non-custodial parent must pay every month.
However, judges do have the power to deviate from the guideline amount up or down. In other words, the guideline calculation is presumed to be correct, but special factors can cause a judge to increase or decrease the amount ordered. Rule 1910.16-5 lays out many factors that can support an upward or downward deviation. Contact our Media child support attorney if you have questions.
Factors a Judge Can Consider
A judge can consider any of the following to decide whether to deviate from the guideline calculation:
The children's ages
Other support obligations for the parties
Unusual needs or fixed obligations
Other income in the household
Each party's relative assets and debts
Medical expenses not covered by insurance
Standard of living
Other relevant factors
As you can see, the judge can consider anything "relevant," so there is quite a bit of leeway. Let's look at some concrete examples that can support a deviation.
New Spouse's Income
If your ex remarries, his or her spouse's income is generally not included in the child support calculations. However, it might support an upward deviation.
For example, Michael might earn $45,000 a year. However, he quickly remarries, and his new wife makes $500,000 a year. She also pays all the household bills, including the mortgage, car payment, and medical expenses. This means that Michael's entire income is available for possible child support.
In this example, Michael's ex-wife might ask for an upward deviation to account for the new spouse's income. Certainly, she has a strong argument that Michael can afford to spend more of his income on child support than if he were single and paying all his bills on one salary.
Inheritance
A parent's inheritance is not typically counted as income unless it generates income, such as interest or dividends. However, depending on the size, an inheritance could support an upward deviation. For example, a person might inherit $500,000, which the judge uses to justify an increase in child support of $500 a month.
Other Support Obligations
A person's expenses are not typically factored into the child support guidelines, which instead considers income and the amount of time each parent has with the child. However, a deviation might be appropriate when a parent has other support obligations.
For example, Kevin might be supporting two other children already by different mothers. This makes much less of his income available to pay child support for a third child. Although parents have an obligation to support their children, the state also does not leave parents destitute, so Kevin might ask the judge for a downward deviation.
Speak with a Child Support Lawyer in Delaware County
Despite the guidelines, child support can be a contested issue, and parents should not passively accept whatever number the guidelines spit out. Barbara Flum Stein & Associates has helped parents with child support disputes for more than 30 years. Contact us today to schedule a consultation.
https://www.bfsteinlaw.com/unreimbursed-medical-expenses-who-pays/