What Should Be in a Parenting Plan?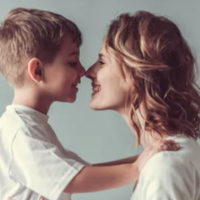 The centerpiece of a child custody arrangement is the parenting plan. A judge will want to see a plan in writing before signing off on a custody order, so you need to develop one. You should also begin thinking very early in your divorce because parenting plans are not easy to write.
One way to think about a parenting plan is that it is a schedule for both the child and the parents. A good parenting plan should be so detailed that it preempts most disagreements from breaking out between parents and should contain the following parts.
The Child's Schedule
Unless one parent is given sole physical custody, each parent will see their child. You should allocate time between the two of you.  The precise details of when children will visit largely depend on factors like where the parents are living and the child's age.
If your children are in school and the parents live far apart, then the parent with partial physical custody will probably get most of his or her time during summer vacation. When parents live closer together, the children can have weekends and overnights with the parent who doesn't have primary custody.
Remember to specify where the child will spend holidays, like Christmas, Chanukah, and Thanksgiving, as well as school holidays. Also state who the child will spend birthdays with.
Transportation and Other Details
Children need to be transported, and someone needs to pay for transportation. Get really granular when deciding where and when a change of custody will take place. Also decide who will pay for transportation.
If cannot make visitation for whatever reason, you need to decide whether the parent gets make-up visitation. For example, your child might get sick or have a conflicting appointing you can't get out of. Does the parenting with partial physical custody get extra time? When?
Communication
Parents want to be kept in the loop about what is happening. Also, the parent with partial physical custody will probably want to call their children to talk during those stretches where they don't have custody. You should include detailed information around communication:
Will parents email each other if there is an issue? Send a text? Call on the phone?
What kind of issues does a parent want to be notified of? Any trip to the hospital? A dispute involving teachers?
When will a parent call to talk to the kids? Sunday afternoons at 5:00? Will there be a set time?
Talk with an experienced Delaware County child custody lawyer who can, based on her experience, help you think through what kinds of communication issues arise between parents.
Determine How to Resolve Disputes
Disagreements are sure to break out between parents. If both parents have legal custody, then they might disagree about medical care, education, religious upbringing, or other major issues. You need some way to resolve them.
Even minor disagreements might crop up, and you will need some way to resolve them. For example, parents might agree to mediate any dispute, which can keep you out of court.
Speak with a Media Child Custody Attorney
These are only some of the key issues your parenting plan should contain. There are others you can talk about with an experienced Media child custody attorney.
Barbara Flum Stein & Associates has helped draft countless parenting plans and we are here to help. Contact us today to schedule a free consultation.
https://www.bfsteinlaw.com/preparing-for-a-child-custody-fight/