Preparing for a Child Custody Fight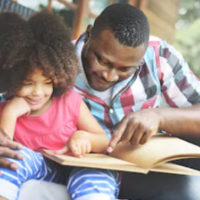 Ideally, parents can work out a custody arrangement between themselves and mutually co-parent effectively. Through cooperation, parents can come up with a parenting plan that works for everybody and that promotes the child's relationship with each parent.
However, the reality of divorce is often much different. Despite many clients' best intentions, a custody fight is sometimes unavoidable.
As experienced Media child custody attorneys, we encourage our clients to avoid an acrimonious custody fight if at all possible. Nevertheless, not every case can be resolved amicably, and it might be necessary to fight fire with fire.
If you are in the middle of a vicious custody fight, or if you see one on the horizon, contact a Media divorce attorney today. The sooner you prepare, the better.
Identify How Judges Decide Custody
A judge will look at 16 factors when deciding custody. You need to know these factors ahead of time so you know what information and evidence is relevant. Some of the factors include the following:
Each parent's mental and physical health
Each parent's ability to take care of the child or make arrangements for childcare
Each parent's parental duties to this point
Which parent is more likely to the child's needs
Any history of drug or alcohol abuse
The child's relationship with siblings
Ability of each parent to cooperate
Any past or present abuse committed by a parent or other member of the household
Collect Evidence that Supports Your Request for Custody
You need evidence that bolsters your claim that you should have custody. Look at the factors above again. You will need evidence to support them. For example, you should have evidence that shows your relationship to your children up to this point, as well as your ability to provide for them.
You also need to anticipate any negative information you expect your spouse to use against you. For example, you might have struggled with drug or alcohol addiction in the past. If so, you need evidence to show you have overcome your addiction, such as successfully completing a 12 step program and/or holding a job successfully.
Gather Evidence to Use Against Your Spouse
You also need evidence that casts doubt on your spouse's ability to parent. For example, ask yourself the following:
Has your spouse ever struck your child? If so, who else saw it? Did you take your child to the hospital?
Does the other parent live with someone who has a criminal record?
Is your spouse in good physical or mental health, or has he or she had problems?
These factors could work against your spouse's claim for custody, so you will need evidence to support them as well.
There's an important point we need to make here: just because we gather evidence to use against a spouse does not mean we have to use it. It might turn out that the information is unnecessary or you ultimately settle your dispute amicably. However, it is better to gather that information in case we need to use it.
Speak with a Media Child Custody Attorney Today
A custody fight is not always avoidable, and at Barbara Flum Stein & Associates, we are prepared to protect your parental rights in a contentious divorce. For more information, please contact one of our Delaware County divorce attorneys for more information.
https://www.bfsteinlaw.com/custody-rights-of-same-sex-couples/