What Happens to Your Health Insurance after a Divorce?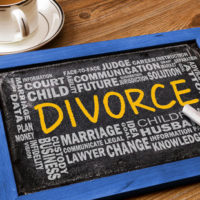 Health insurance provides peace of mind, especially during turbulent times such as these. However, the United States still does not have universal, single-payer insurance like Canada and a host of other countries. Our patchwork insurance scheme creates a lot of uncertainty, especially for divorcing couples.
At our firm, our Media divorce attorneys field many questions about how divorcees can support themselves following the dissolution of their marriage. Many questions involve health insurance, which we reproduce and answer below.
Can I Stay on My Spouse's Health Insurance Policy?
Many men and women get insurance through their jobs. They then add their spouse and children to the policy. However, the law is clear that once you divorce, you can no longer stay on your spouse's insurance. This can be very scary, because now you are responsible for finding your own coverage.
Nevertheless, federal law requires that your ex's insurer allow you to stay on the coverage until you find your own policy or until your own employer covers you. This is called "COBRA," and a man or woman must elect coverage within 60 days of their divorce being finalized.
COBRA coverage is not ideal. While on it, you are responsible for the entire premium, which means it is usually very expensive. However, you at least will have some coverage.
Will My Children Be Able to Stay on My Ex's Health Insurance?
Yes. Unless your spouse removes your children from his or her policy, they should continue to stay on it after the divorce.
In most divorce decrees, the judge makes provisions for which parent must provide health insurance to the children. You can also decide this between yourselves in a divorce settlement agreement. In any event, there should be a plan in place for the provision of health insurance.
Can I Remove My Spouse while the Divorce is Pending?
A divorce can take a year or longer. During that time, some people are tempted to kick their spouse off their coverage even before the judge signs off on the divorce decree.
In most situations, however, a spouse must continue their spouse on their policy until the divorce is finalized, provided the costs are reasonable. Meet with an attorney if you have questions or concerns.
How Do I Find My Own Insurance Policy?
With the passage of the Affordable Care Act (ACA), many people are finding policies on the ACA exchanges. There is an open enrollment period that runs from November to January; however, special enrollment is available for certain life events. Losing coverage due to divorce is one. This means you should be able to shop for a policy whenever your divorce is finalized.
Depending on a person's income, they might qualify for assistance paying their premiums, which can make a plan affordable. They might also receive assistance on paying their deductibles and copays if they are especially low income.
Contact Our Delaware County Divorce Lawyers
Health insurance is often overlooked during divorce. At Barbara Flum Stein & Associates, we advise our clients on the best course of action for protecting their health during this difficult time. For assistance with your divorce case, please contact us today.
Resource:
healthcare.gov/coverage-outside-open-enrollment/special-enrollment-period/
https://www.bfsteinlaw.com/how-will-coronavirus-impact-your-divorce/