How Will Coronavirus Impact Your Divorce?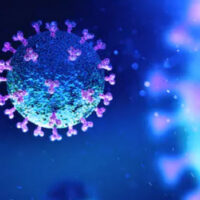 Having finally decided to divorce, few people want to put their plans on hold because of the pandemic sweeping the nation. The novel coronavirus, which causes the COVID-19 pandemic, has led to sweeping changes in how we live our daily lives. In Pennsylvania, Governor Wolf has shut down schools and ordered many businesses to close.
But how will the pandemic affect you? And what steps should you take to ease the divorce process during this difficult time?
Coronavirus Could Ruin Your Finances
As of this writing, over 3 million people filed for unemployment benefits in one week. Many people are not currently covered by unemployment because they are independent contractors or own small businesses, but they are getting hammered, too.
Divorce unwinds a couple's financial relationship, which can put pressure on a spouse if he or she has less work experience or education. Given the instability of the job market, our clients need to consider the best step to take to ensure they have the resources necessary to go out on their own. One option is to request spousal support, either for the duration of the divorce or even after divorce.
Other clients might also need to rethink their financial plans, such as when they retire or whether they return to school. Discuss these financial concerns with your Media divorce lawyer.
Negotiations Could Stall if You Are Quarantining
You might be sheltering in place out of fears that you are infected. This can seriously impede negotiation and mediation.
However, it might be possible to temporarily delay your mediation, at least until you are out of quarantine. Alternatively, you might discuss whether you can negotiate remotely using videoconferencing or another alternative. Although not ideal, it could still keep your divorce on track.
Trials Could Be Delayed
If you can't reach resolution with your spouse on some issue, such as property division or child custody, you'll need a trial before a judge. Our state's court system is watching the coronavirus pandemic closely and has closed the courts to the public until early April. Local courts might be closed for longer periods of time.
We expect delays for our clients and, unfortunately, are not entirely sure when things will get back on track. One option is to use this time to see if you could still hammer out a resolution with your spouse to avoid the hearing. Otherwise, we might need to wait.
Child Custody Problems Could Arise
If you already have a parenting plan in place, it could be disrupted by the virus. For example, what if you need to turn your child over to the other parent but he or she is sick? Ideally, the other parent will decline taking custody of the children, and a court probably won't demand that you put your son or daughter in danger. Nevertheless, some parents like to make things as difficult as possible for their exes, and they might object that you are limiting access.
Relatedly, you might suspect that your child has contracted the virus and want to quarantine him or her even if visitation is upcoming. We encourage you to reach out to the other parent to discuss your concerns.
We Can Help
The Media property division attorneys at Barbara Flum Stein & Associates are ready and willing to help you in any way possible during this difficult time. Give us a call to schedule your initial consultation.
Resources:
pacourts.us/assets/files/page-1305/file-8634.pdf
mcall.com/news/pennsylvania/mc-nws-governor-wolf-disaster-powers-20200315-3yt2leh6s5cg7hxygnwj537lva-story.html
https://www.bfsteinlaw.com/should-you-request-the-family-home-in-your-divorce/