Returning to Work after Divorce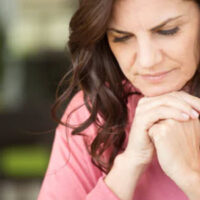 In many marriages, one spouse dials back their career ambitions to take care of the children and support a partner's career. When this couple divorces, the spouse who has been out of the work force stands on the verge of a dramatic drop in income. Finding a job is a necessity, which is difficult given the long absence from the job market.
Below, our Media divorce attorney offers some frank advice for how to get a paying job after divorce.
Take Stock of Your Skills
The fact that you were not employed does not mean you do not have marketable skills. For example, you might have helped out in a family business by doing the books, filing tax returns, and running the office. These skills directly translate into paid work outside the home.
Alternatively, you might have taken care of children or elderly relatives, which are also marketable skills. Even hobbies could eventually turn into revenue streams. For example, you might enjoy photography or writing.
Many people worked before getting married, so returning to that profession is also an option, though you may need to brush up on your skills.
Decide if You Need More Education
Often, an educational credential can set you apart from other job applicants. Decide what field you would like to work in and then investigate educational programs. Not everyone needs a four-year degree. A one- or two-year certificate program might be all you need.
With the rise of the internet, finding educational programs is easier than ever. You might earn a certificate or degree online or even in your spare time.
Tap Your Network for Leads
There is a dirty little secret no one wants to talk about—it is much easier to get a job if you personally know someone who is hiring. Now is the time to go through your Friends list on Facebook and see if anyone works at a company you might be interested in. This person doesn't have to be the CEO or Human Resources manager. Even a mid-level employee might have an "in" that can help you get an interview.
Don't be discouraged if you strike out initially. Jobs are opening all the time, and a friend might remember that you are looking.
Be Realistic
Few people start at the top. Sometimes, a lower paying job might be okay if it has advancement opportunities. You also need to realize that your geographical ties might limit your job opportunities, at least at first. However, remote work has been gaining in popularity even before the COVID pandemic, so now might be the best possible time to be looking for a job.
Talk to Your Attorney—Before You Divorce
We can ease the transition by requesting spousal support or alimony, but we need to make these requests before you get divorced. Discussing your future goals is a central part of any divorce plan.
Many of our clients receive monthly support from their ex while they earn an educational credential or for a few years as they establish themselves. Permanent alimony is less common but possible in some situations.
At Barbara Flum Stein & Associates, we work with our clients to devise a plan that helps them flourish following divorce. For help, please contact us today to schedule a consultation.
Resource:
fastcompany.com/90318974/the-rise-of-remote-working-will-continue
https://www.bfsteinlaw.com/divorce-tips-for-stay-at-home-parents/