Divorce Tips for Stay-at-Home Parents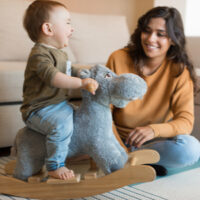 Being a stay-at-home parent is demanding, especially if you have young children. Getting divorced as a stay-at-home Mom or Dad is also different than if you were working outside the home. Stay-at-home parents need careful planning to make sure they can support themselves following the divorce, so contact a Media divorce attorney to immediately review your case.
Fully Analyze Your Finances
An attorney will need to understand the entirety of your financial situation. This includes:
Information about assets you hold in your name and those your spouse holds
Assets either spouse obtained while married
Income information for both spouses
Investments, including retirement accounts for either spouse
You should access these records as quickly as possible. Although a lawyer can obtain them after you file for divorce, it is often easier if a client can get them beforehand. Armed with this information, your attorney will help you identify the amount of assets you are likely to receive after divorce, and you can begin planning your financial future.
Decide How to Divide Debts
Marital debts also need to be divided along with marital property. Since stay-at-home parents could be looking at tight finances, they should strategize at how to get their spouses to take on most of the debts. We can fully review which debts you will be at least partially responsible for and help decide whether you should agree to take any of them on.
Consider Requesting Spousal Support or Alimony
Support is often critical for stay-at-home parents so that they can financially survive after marriage. In Pennsylvania, a spouse can request spousal support for the duration of the divorce but also request alimony even after receiving a divorce decree.
Judges have discretion to award support, including the duration and the amount. In some cases, a judge will only award alimony for a limited amount of time, until our client can obtain more work experience or education. Nevertheless, any amount of support is often critical for our client's ability to find their financial footing.
Check Your Credit
Getting an apartment or job often requires solid credit, and you should check your credit report for errors. Sometimes, inaccurate information is included in a report, which is pulling down your credit score.
People are entitled to one free credit report each year, and you should check it for mistakes. Some common errors include accounts erroneously reported as past-due, accounts with the wrong balances listed, and inaccurate personal information. Some people even have accounts listed that belong to someone with a similar name or social security number.
Plan to Get a Job Outside the Home
Many stay-at-home parents must get a job after divorce to support themselves. The earlier you start planning for this move, the better. For example, you should begin thinking about what kind of work you want to pursue, whether you will need an educational credential, and whether you will need to move.
Some stay-at-home parents worked outside the home previously, so re-establishing connections from a past life is key. Some preliminary steps include creating a resume or LinkedIn profile and buying a professional wardrobe.
Call Barbara Flum Stein & Associates
One of our Delaware County divorce lawyers at Barbara Flum Stein & Associates will meet to discuss a possible divorce and your future. Please contact us today to schedule an appointment.
https://www.bfsteinlaw.com/will-more-couples-divorce-due-to-the-covid-19-pandemic/