Questions to Ask a Birth Mother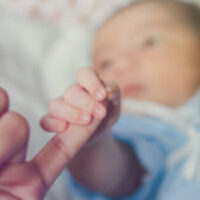 In many adoptions, potential adoptive parents meet with the birth mother to talk. This is definitely an interview, no matter how casual the encounter, and prospective adoptive parents should prepare accordingly.
At Barbara Flum Stein & Associates, we have facilitated many adoptions. No two are alike, and not all adoptive parents will meet with a birth mother. But if you do, we want our clients to be fully prepared. To that end, we will discuss what to expect and how to prepare so that you can put your best foot forward.
You also have a chance to ask a birth mother questions and we encourage our clients to do so. Below, our Media adoption attorneys highlight some of the key considerations.
Understand the Mother's Expectations after Adoption
Adoptions have changed dramatically over the past 40 years. Once upon a time, adoptive parents never even told their children they were adopted. That is still an option for prospective parents, but increasingly adoptions are "open," with the child knowing that he or she has been adopted and sometimes staying in contact with the birth mother.
You should feel out the birth mother's expectations in this respect. Does she hope to maintain contact? How much? How does she want to stay in contact? Does she plan to move at any point?
You should also discuss your own expectations, which you should talk about with your adoption lawyer.
Get to Know the Birth Mother as a Person
You don't need to "suck up" to a birth mother, but you should try to understand her as a person:
What made her decide on adoption?
Does she have other children?
Does she have a large family?
What are your educational or career plans?
Also realize that some birth mothers are more talkative than others, and you should be okay with that.
Ask Why She Chose to Meet with You
The birth mother might have picked you out of a list of prospective adoptive parents based on an adoption letter. You should ask her why she wanted to speak with you. This is a good way to make her feel comfortable raising any concerns she has about you specifically or about adoption.
Avoid Asking Upsetting Questions
There are some lines you should not cross during the interview. America Adopts recommends that you steer clear of the following types of questions:
Do you know the father's identity? Does he know you are giving up the child for adoption?
Why aren't you raising this child?
Do you think you'll change your mind about the adoption?
Have you ever used drugs or alcohol?
Is this the first child you've put up for adoption?
Your attorney can help you identify other areas of concern, which you should avoid or else approach very gingerly.
Prepare with a Delaware County Adoption Lawyer
Interviews with birth mothers are a critical step in many adoptions. At Barbara Flum Stein & Associates, our Media adoption lawyers work with clients to prepare them for the interview, which often allows them to relax and be themselves.
For help with your adoption, please contact us today to schedule a free consultation.
Resource:
americaadopts.com/hoping-to-adopt/questions-to-ask-a-prospective-birthmother/
https://www.bfsteinlaw.com/adopting-a-special-needs-child-in-pennsylvania/