Protecting Your Business During Divorce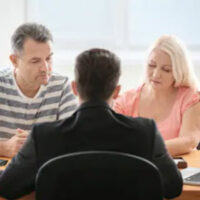 Many of our clients are small business owners. They work long hours making sure their business is a success, and they are shocked when we explain to them that their spouse might own some of the equity in the business. But that is simply a fact—under Pennsylvania's property division laws, your spouse might leave the marriage as a co-owner.
Nevertheless, no one should put their business on "pause" while a divorce is pending. Instead, our Media divorce lawyer recommends taking the following steps to ensure you maintain your market position and are ready to go when you are finally single once again.
Don't Make Big Business Moves
The last thing you should do is increase your business' value while still married. If you do, then all you are doing is possibly increasing the amount of equity your spouse will get when you divorce. For this reason, we recommend not making big moves while your divorce is pending.
For example, you should avoid merging with another business or acquiring a smaller one while married. Wait until you have a divorce decree. Someone could easily double or triple the value of a company only to see their spouse still walk away with 50% of the new value. You should also probably delay any other business expansion until you can guarantee only you reap the rewards.
Limit Your Spouse's Involvement in the Business
Just because the business might be marital property does not mean your spouse has a right to be involved in the day to day activities. This is especially true if he or she has had little to no involvement over the years. For example, you might run a dental practice which your spouse, as a non-dentist, has not been involved in.
If your divorce is acrimonious, then he or she could try to poison employees against you or sabotage the business in some other way. You can instruct your staff not to talk to your spouse and to limit what information they share.
Negotiate a Divorce Settlement
In Pennsylvania, divorcing couples retain full control over their divorce, including how they divide their property. It is possible to negotiate a settlement that protects your business, while giving your soon-to-be-ex other marital assets, such as investment accounts or real estate. However, you need to be proactive and flexible to protect your company.
Protect Your Reputation and Business Secrets
Your spouse might badmouth you or your company, especially on social media. Your business reputation is very valuable, and you should do everything possible to protect it. You might need to ask the judge to issue a gag order that limits what your spouse can say about you or the company while divorcing.
You must also protect trade secrets or other valuable business information. For example, you might have your spouse sign a nondisclosure (confidentiality) agreement. Attorneys and other experts (like accountants) should also sign these agreements so that they do not disclose proprietary information.
Contact Our Media Divorce Lawyer for Help
You have worked hard to grow your business, and a divorce should not compromise its value. Contact Barbara Flum Stein & Associates today for more information about how to protect your investment.