My Ex Refuses to Comply with the Court Order for Equitable Distribution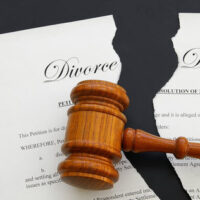 Pennsylvania is an equitable distribution state. This means that a judge will divide the couple's marital assets in a fair manner, considering all relevant circumstances. Couples can also decide how to divide up the property themselves and draft an agreement to that effect, which is often preferable.
Dividing marital property, however, can be complicated. If all you own is cash, then that is easy to divide. If you own a home together, by contrast, then you might need to sell it. Or one spouse might need to change the title to a vehicle before you can take ownership.
What happens, though, if your ex doesn't follow through? What if your ex husband has to transfer $100,000 out of his bank account but he is refusing to comply and ignores your attorney's repeated calls?
Fortunately, Pennsylvania law is prepared for the event that your ex does not comply with the order to divide marital property. For assistance with this type of issue, contact a Delaware County divorce attorney today.
See You in Court!
Section 3501 (e) of the Pennsylvania Consolidated Statutes provides the legal remedy for this type of situation. It states that if a person fails to follow a court order or the terms of a separation agreement, then the court has the power to take certain measures to ensure compliance. These measures can include:
entering judgment
authorizing the seizure of the goods, profits, or rents
awarding interest
ordering and directing the transfer or sale of any property
requiring security to ensure future payment
holding your ex-spouse in civil contempt and possibly jailing him or her
garnishing wages
awarding attorneys' fees and costs
This last—attorneys' fees and court costs—can make bringing this type of action in court very reasonable. If you win, your ex will need to pay your legal fees. The court wants its orders complied with and will not tolerate deliberate attempts to flout the court's orders. The above list of remedies gives the court many options for making sure your ex understands that he needs to do what he is told.
Preparing Your Case
If your ex is not complying with your separation agreement or court order, you should begin compiling evidence. The more evidence you have, the better. For example, your attorney can send certified letters to your ex and his or her attorney, demanding that the property be handed or sold, per the court order.
The more evidence you have that your ex is willfully refusing to comply, the better. If the oversight was merely innocent, the judge might give him or her a chance to comply, so you don't want to bring a court action until you have proof.
Speak to a Media Property Division Lawyer
You might think receiving your divorce decree means you can safely forget about your ex. Unfortunately, many former couples end up back in court because one is frustrating the actual division of property.
At Barbara Flum Stein & Associates, we can help put teeth in the divorce decree by bringing an appropriate action in court. Contact one of our Media property division lawyers for a free consultation.
https://www.bfsteinlaw.com/is-your-spouse-hiding-assets-what-should-you-do/