Military Divorce in Pennsylvania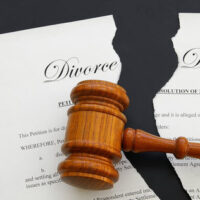 Getting divorced while serving in the military is a little different than being a member of the general population who is hoping to untie the knot. Certain laws come into play to protect men and women who serve in the military and are out of the state on active duty. If you are in the military, or if the spouse you want to divorce is, then please contact an experienced Media divorce lawyer to learn more about the process.
Protection from Default Judgments
Because servicemembers often serve out of state—sometimes in a different country—they might not even know that a divorce action has been started. The Servicemembers Civil Relief Act of 2003 addressed this problem. In the typical case, a judge will enter a default judgment if the other side to a dispute does not respond in time. However, the law protects servicemembers against default judgments in several ways:
The civil action is stayed automatically for 90 days. This should give the servicemember enough time to get to the courthouse to make an appearance. Either party may apply for additional stays, if necessary.
Before a spouse can get a default judgment, they must state in an affidavit whether the other spouse is in the military.
Servicemembers can get default judgments reopened in many situations, e.g., it was entered while the member was serving.
If you live in Pennsylvania and want to divorce your service member spouse, don't think you can avoid letting him or her know you have filed. As mentioned above, your spouse can often have any default judgment reopened.
Determining Where to File
Pennsylvania does not allow "quickie" divorces where someone jets into the state and files for divorce. Instead, you need to establish that Pennsylvania has been your residence for the six months before you file for divorce.
Choosing the appropriate place to divorce is difficult for service members. You could have gotten married in one state, moved to another, and own a home or other property in a third. Spouses might also be living in different states for extended periods of time, especially when one is on duty.
It isn't easy to know which state you should file divorce in. However, the choice matters enormously. We encourage servicemembers or their spouses to contact a Delaware County divorce lawyer to review whether filing in Pennsylvania is right for them.
Dividing Benefits
Married couples must divide their marital property in divorce. This division can include military benefits, which are often substantial. The Uniformed Services Former Spouses' Protection Act addresses the division of military benefits, and it is a complicated law.
Many military benefits are potentially at issue in a divorce, including:
Military retirement
Thrift savings plan
VA disability benefits
Post 9/11 GI Bill Benefits
Survivor benefit plan
Tricare health benefits
Depending on the length of the marriage and your spouse's service, you might automatically be entitled to certain benefits, which cannot be bargained away.
Contact Our Firm Today to Get Started
Military divorces require careful consideration of multiple critical facts. For help with your divorce, contact Barbara Flum Stein & Associates today.
https://www.bfsteinlaw.com/4-mistakes-that-can-increase-the-cost-of-divorce/