Should You Request the Family Home in Your Divorce?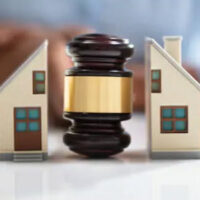 Unless a marriage has been very short, couples usually acquire some property while married, and no asset is more valuable to most couples than their home. In a divorce, couples divide the property equitably or fairly. When we meet with clients, we go over the marital assets they have and discuss which ones they should keep.
There is often an assumption that our clients should fight to get the family home. Sometimes this makes sense and is the best course of action—but not always. Instead, our Media divorce attorneys walk through different considerations with our clients, and we summarize a few below.
Do You Have Young Children?
This is often the most typical situation where it makes sense to request the home. Many parents do not want to uproot their children when the divorce has created enough uncertainty on its own. The parent who gets primary custody of the children will often request the home so the children don't have to move.
Of course, this doesn't mean the parent with primary custody "wins the lottery" and gets the full value of the home. The other spouse typically gets a corresponding amount of other marital assets, or the home will be sold later and the proceeds will be split. However, when our clients have young children, requesting the home is often the best move.
Can You Maintain the Property?
Homes require regular upkeep. Someone must mow the lawn, remove yard debris, and call for help when the toilet clogs or the heat goes off. Some of our clients, particularly the elderly, are ill-suited to maintaining property. Other clients were planning to move out of the home anyway and into a retirement village or in with their children. In these situations, they might request other marital assets or agree to sell the home and divide the equity.
Are Other Assets More Valuable?
Homes are also expensive assets. They require regular maintenance, as well as insurance costs. Over the years, they will also require more expensive repairs, such as a new roof. When deciding whether to request a home, we look at what other marital assets are available.
For example, a retirement account requires little effort to keep up, and the annual fees could be much lower than the amount it costs to maintain a home. The overall value of the account could increase much faster than property values. Many people assume that real estate is the safest investment, but it could ultimately be worth less when it comes time to sell.
Are You Cut Out to Be a Landlord?
Some clients might decide not to live in the home but instead rent it. Though this might be a wise investment strategy, it raises many of the same questions as those above. Being a landlord is not as easy as many people assume. You might find yourself overwhelmed, especially if you get a bad tenant you want to evict. Hiring a management company to run the property can relieve you of these duties but also reduces the amount of income the property will generate.
Discuss Your Concerns with a Divorce Attorney in Delaware County
The Media property division lawyers at Barbara Flum Stein & Associates has decades of combined experience with Pennsylvania divorce. We can help you identify the marital assets you want and devise a strategy to leave the divorce with them. Contact us today to schedule a consultation.
https://www.bfsteinlaw.com/my-ex-refuses-to-comply-with-the-court-order-for-equitable-distribution/