How a Forensic Accountant Can Help in Your Divorce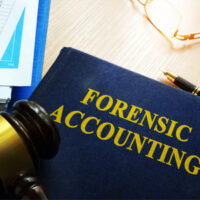 At Barbara Flum Stein & Associates, we strive to get our clients the best divorce settlement possible. This means fully understanding their current financial position and planning effectively for the future.
As part of our representation, we might employ the services of a forensic accountant. Many clients want to understand just what this person will do, and why one is needed. Our Media divorce lawyers explain more.
How a Forensic Accountant Helps in a Media Divorce
In some marriages, the couple has few assets and finances are easy to understand. But for many couples, especially those married a long time, an expert is necessary to help untangle everything.
A forensic accountant can help with the following:
Identifying how joint accounts were spent
Tracing how separate property was spent, such as money saved when a person entered the marriage
Tracking down hidden financial accounts and investments
Calculating cash flow to be used for child support payments
Quantifying business expenses
Valuing a business or appraising other assets
Let's take a closer look at one of these: tracing separate property. Under Pennsylvania law, a spouse can exit a marriage with her separate property. But if she commingles it while married—essentially mixing it with marital property–then it can be harder to separate out what is "separate" from "marital." A classic example is entering the marriage with $10,000 but then depositing that amount in with money saved while married. A forensic accountant can help identify what is separate, otherwise the entire amount will be considered marital and subject to equitable distribution.
Do You Need a Forensic Accountant's Help?
As mentioned above, not every divorce requires a forensic accountant's help. However, one might be necessary if either spouse has non-W2 income. For example, if one spouse has investment income or income from a business, then a forensic accountant is helpful. They can quantify the income, identify its real value, and determine whether your spouse is hiding anything.
If a couple has complicated assets, then a forensic accountant can also provide real value. Real estate and retirement accounts are fairly easy to value, but other assets —like intellectual property, cryptocurrencies, artwork, etc.—are much harder to appraise. Yet proper valuation is necessary to obtain a fair divorce. This is when a forensic accountant can be helpful.
Who Pays for the Forensic Accountant?
Usually, each spouse hires their own accountant. This way there are no conflicting loyalties. Although forensic accountants are not necessarily advocates, they might have disagreements on certain issues. Therefore, hiring your own accountant is best.
At our law firm, we work closely with the accountants to better understand the full value of the marital estate, as well as each spouse's separate property. We can also help our clients understand their financial position once the divorce goes through. Many people going through a divorce are unprepared for the full cost of having to support themselves on one income, and we can prepare you for what is coming.
Contact one of our lawyers today. Our team can meet during an initial consultation to review your estate and decide whether a forensic accountant is needed.
https://www.bfsteinlaw.com/what-happens-to-your-health-insurance-after-a-divorce/