Do Political Disputes Lead to Divorce?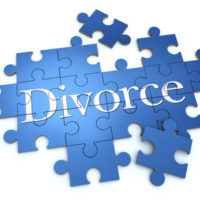 Nothing shows a commitment to "bipartisanship" like marrying someone with a different set of political beliefs. But is it possible to make such marriages work?
One of the most famous political marriages involved James Carville and Mary Matalin. Carville was the lead strategist of Bill Clinton's successful 1992 presidential run, while Matalin served as campaign manager for the incumbent, George H.W. Bush. The couple married in 1993 and are still going strong as of this writing. So political differences do not lead inevitably to divorce.
But studies do show that political differences increasingly are making marriage more difficult. And the problem could be especially intense for young people. Our Media divorce lawyer explains.
Millennials More Likely to Split
A study from 2017 found that roughly 10% of couples ended their relationship due to political disagreements. This included both married and unmarried couples. The survey was performed by Wakefield Research and was reported by Fox Business.
Interestingly, the younger the respondent, the more likely he or she ended a relationship due to politics. Among millennials, an astounding 22% ended a relationship because of political disagreements.
Does this suggest that politics is more important to the young? Possibly. However, the younger the respondent, the newer the relationship. Perhaps older married people had already filtered out people they disagreed with politically before tying the knot.
Politics Can Strain a Marriage
The survey also found that 22% of people knew of couples whose relationship was strained due to political disagreement. This means that even if couples stay together, political disagreements were still a source of stress. Many of them might divorce later, as compounding problems (such as financial difficulties) add to the already high stress levels.
The survey was taken at the start of the Trump Presidency. Now that Biden is president, the number of political disagreements—or their intensity—might decline. However, we could be entering a new normal where people increasingly pair up only after checking a mate's registration card.
How to Survive Political Disputes
All marriages have some conflict. If they didn't, you'd feel as if you had married yourself and would probably end up bored. What matters is how well couples can communicate their disagreements in a way that doesn't harm the relationship.
Therapists interviewed by the Today Show suggested the following tips for navigating political disagreements:
Identify where you share similar values. You have much more in common with your partner than not, and it can help smooth ruffled feathers to revisit those areas of commonality.
Always assume the best. Your partner might have solid reasons for feeling the way they do about a political issue.
You never know when you might have something to learn from your partner. Remember, it is always possible to agree that a person's beliefs are rational even if you ultimately disagree with them.
Use "I" statements when communicating. Always emphasize what you think and see. Don't try to define your partner's beliefs by using "you" statements.
Therapists also suggested couples therapy where people could air differences in a supportive environment.
Have Political Disputes Broken Your Marriage?
At Barbara Flum Stein & Associates, we recognize that the decision to divorce is never easy. Whatever your reasons, we are here to help you understand your legal rights. Please contact us today.
Resource:
today.com/health/how-deal-when-you-your-partner-are-political-opposites-t192617
foxbusiness.com/features/married-couples-splitting-over-trump-study-says
https://www.bfsteinlaw.com/when-does-my-child-support-obligation-end/