Divorce and Your Special Needs Child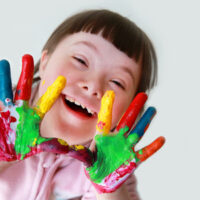 Divorce with a special needs child requires the utmost care and planning. At Barbara Flum Stein & Associates, we always analyze how a divorce will affect a special needs child's eligibility for government benefits, and we take proper steps to protect their rights. Parents also need to think through how they will take care of their child when they move into a new home or apartment. Contact a Media divorce lawyer for more help.
Paying for Medical Care & Support
Many special needs children have high medical expenses and possibly educational expenses. Dividing these expenses fairly is a key part of any divorce.
For example, your child might need at-home help. If you are the custodial parent, you are not required to pay 100% of the cost of this help. Instead, you can request that the other parent contribute. This is part of any child support calculation, and judges are empowered to depart from the guideline formula in certain cases.
Preserving Government Benefits
Many government programs for disabled children are means tested, including Medicaid and Supplemental Security Income (SSI). To qualify, your child must have assets and income below a certain threshold.
Your child might be receiving government benefits now or could be eligible after divorce. One problem, however, is that child support payments and health insurance can count as income or assets for a child who is under 18.
Your Delaware County divorce lawyer should structure support payments in such a way that they are not counted as income or assets. One option is to make support payments into a special needs trust. This way, your child still benefits from child support payments but continues to qualify for necessary government benefits and services.
Dividing Child Custody
Divorce can be especially disruptive for a child with special needs. Very few children like having their routine disrupted, but some children (such as those on the autism spectrum) might take it especially hard.
When coming up with a parenting schedule, we work closely with your child's medical team to determine the best way to apportion custody. For example, your child might flourish best if one parent only has visitation only on the weekends, which minimizes disruptions during the week.
We also walk our clients through considerations for ensuring they can take care of their child in a new home. If your child uses a wheelchair, for example, you need to look for a home or apartment with a ramp, or at least an apartment that is on the ground floor. If you fail to do so, then a judge could consider this factor when awarding custody.
Seeking Adequate Marital Property
Pennsylvania is an equitable distribution state when it comes to dividing marital property. Our state's legislature has identified 11 factors a judge must consider when coming up with a fair distribution. None of the factors directly address a special needs child, though some might apply:
A judge considers each spouse's education and earning power. You might have foregone work outside the home to take care of your child.
A judge considers a spouse's economic circumstances after divorce. If you will be taking care of your child full-time, then you should request additional marital property.
A judge always considers whether one spouse will serve as the custodial parent for a minor child.
There is no obligation that a judge divide property 50/50. And if you can show why you reasonably need more resources, you can make a strong case for a larger share of resources.
We Can Help
Please call our offices to schedule a time to meet with our Media divorce lawyer. Without proper planning, a divorce could negatively affect your child and their future.
Resource:
dli.pa.gov/Individuals/Disability-Services/bdd/Pages/Are-you-eligible.aspx
https://www.bfsteinlaw.com/do-you-need-a-right-of-first-refusal-clause-in-your-divorce-settlement/