Can a Prenuptial Agreement Protect Your Small Business?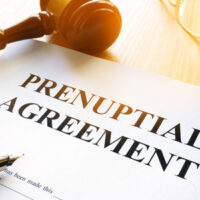 Yes. A valid prenuptial agreement is often an ideal tool for protecting a client's interest in their small business. Many people are completely unaware that their spouse could gain equity in a business simply by virtue of being married. But that is the reality of Pennsylvania's marital property laws. Some of the value of a business started before marriage could be marital if the business continued to grow while married or if you invested marital assets into the business.
Protect your life's work today. At Barbara Flum Stein & Associates, our Media family law attorney can draft a prenup to shield your business from the effects of a divorce.
Decide if Your Spouse will Receive Any Equity in the Business
A spouse can validly waive their rights to marital property ahead of time in a prenuptial agreement. This is a huge benefit. A prenuptial agreement can classify business assets as your separate property. Your spouse can also explicitly state that he or she will not receive any business assets in divorce.
Alternately, you might be okay with your spouse getting some of the equity, and you can use the prenuptial agreement to decide how much. This happens when your fiancée insists on getting something as part of the normal bargaining process. Consequently, you might agree that he or she will get no more than 20% of the equity or a set dollar amount.
Determine the Value of the Business at Marriage
This is another reason you might use the prenuptial agreement. Let's say your business is worth $400,000 when you marry. After 15 years of marriage, it is now valued at $1,000,000. At most, $600,000 is marital property.
However, arguments involving business valuation are common. Your spouse will benefit if the business at marriage was valued lower, since more equity will be marital. You will benefit if the value at marriage was higher, since less of the equity is in play. Avoid this debate by agreeing in the prenuptial agreement to a set valuation number.
Try to Classify Wages as Separate Property
Typically, wages a spouse earns while married are marital. However, you can characterize your wages differently in your prenuptial agreement. Don't overlook this step. It's not enough to claim business assets are separate property if you are not protecting the salary you pay yourself for running the business. Of course, your fiancé might dispute whether you should be able to keep all of your salary, but it's an issue to bargain over.
Don't Stop There
Our clients can use prenups for a variety of issues, including determining spousal support and the division of other marital property and debt. If your fiancé agrees to sign one to protect your business, you should take full advantage of the opportunity to broaden the issues covered. The more you can decide ahead of time using this agreement, the more streamlined your divorce can be.
Our Delaware County Divorce Lawyer Can Help
Our firm is committed to protecting our client's rights. Call us at Barbara Flum Stein & Associates to schedule a time to meet to go over whether a prenuptial agreement is useful for you.
https://www.bfsteinlaw.com/do-you-need-a-right-of-first-refusal-clause-in-your-divorce-settlement/