Are You Ready to Adopt? 5 Key Questions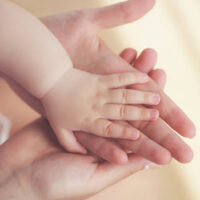 Choosing to adopt a child is a momentous decision. However, adoption does not always go smoothly. Couples who are considering adoption should put the necessary thought into the decision before contacting an adoption agency.
At Barbara Flum Stein & Associates, our Media adoption attorneys have helped many men and women become parents or add to an existing family. Below, we identify some of the considerations potential adoptive parents should ponder before starting the process.
Do You Want to Adopt Domestically or Internationally?
Thousands of parents have adopted internationally, but that does not mean that it is easy. International adoptions often require long stretches of time away from home, which might not work for you. However, domestic adoption can often have longer wait times or other complications, like a birth mother changing her mind.
Choosing between domestic and international adoption is not always easy. Discuss your concerns with a Delaware County adoption lawyer.
What Age Do You Prefer?
Many people automatically assume they want to adopt a newborn, but this could require longer wait times. It is possible to adopt a child from the foster system, which some people ultimately choose because they can work as foster parents first.
Do You Care about the Child's Race or Gender?
Some people are nervous about expressing a racial preference. You shouldn't be. You need to feel comfortable with the adoption process, and this means considering a child's race. Transracial adoptions are successful but might not be right for you. Picking a boy or girl is typically less fraught but still an important consideration for couples, especially those who already have children.
Are You Prepared for the Home Study?
Home studies are typically required before you can adopt in Pennsylvania. The purpose of the home study is to ensure that all family members are prepared for the adoption and that the home is safe to live in.
A home study can feel invasive, even though it is not intended to be. A social worker will visit your home and interview each family member. Considerable preparation is necessary to make sure the process is as smooth as possible. A couple should not start the adoption process until they are prepared to undergo a home study, if one is required.
Are You on the Same Page as Your Spouse?
Adoption can be difficult if one parent is totally committed to it and the other is wavering. For example, you might have considered adoption after struggling with infertility. One spouse might want to continue with IVF treatments while the other is ready to adopt.
You need to spend some time with your spouse talking through whether you want to adopt and the other considerations in this article. Both should be committed to the adoption. If there are disagreements—over timing, over the gender of the child, etc.—it is best to identify them now, before the process is well under way.
Are You Interested in Adoption? Discuss It Over with One of Our Media Adoption Attorneys
You can schedule an initial consultation with a member of Barbara Flum Stein & Associates to discuss your concerns or get answers to your adoption questions.