Why Work With A Media Divorce Lawyer?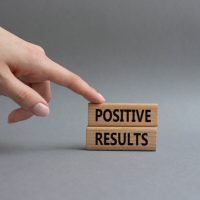 Many people who end their marriage consider going through the process on their own and without the help of a divorce lawyer. Most often, this is because they believe they will save money by doing it on their own. If you can agree with your spouse on all terms of the divorce, you do not have children together, and you were not married for a long time, you may not need the help of a lawyer. On the other hand, if you have children, disputes have arisen, or you were married for a long time, the divorce process will be extremely complex and confusing without legal advice.
A Media divorce lawyer will help you make sense of the process while also ensuring you do not lose the things in your life most important to you. Below, our Media divorce lawyer explains why you should always work with an attorney.
An Understanding of the State's Divorce Laws 
Mistakes are often made during the divorce process because the people going through it do not understand the state laws that apply. Attending court hearings can also be intimidating and overwhelming. If you do not know what to do next or have all of the documentation you need, the family law judge will become impatient, which could ultimately hurt your case. A lawyer will make sure no mistakes are made in your case and that you are fully prepared for court.
Objective Advice 
A divorce is one of the hardest things you will ever go through. The idea of dividing marital assets, not to mention time with your children, is very emotional. Disputes can also arise surrounding alimony and child support, and these only further add to the combative nature of many divorces. Still, it is extremely important that you remain calm and keep a cool head so you can make important decisions that will impact you for years to come. A lawyer can provide objective advice that will help you make informed decisions, and tell you when your goals are unrealistic.
Outlining Your Options 
Many people going through the divorce process have never done it before and so, they are unaware of the different options they have available. For example, you may assume that you will have to go to trial to resolve your disputes, but this may not be true. A lawyer can negotiate the different issues with your spouse or their attorney so you obtain the best possible outcome without the need for a judge to make all decisions.
Call Our Divorce Lawyer in Media for a Consultation 
Going through the divorce process alone is risky. Your rights may not be protected and you may lose many of the things in your life that are most valuable to you. At Barbara Flum Stein & Associates, our Media divorce lawyer can help ensure this does not happen and will work tirelessly to help you obtain the best possible outcome. Call us now at 610-565-6100 or connect with us online to book a consultation and to learn more about your legal options.
Source:
legis.state.pa.us/cfdocs/legis/LI/consCheck.cfm?txtType=HTM&ttl=23&div=0&chpt=33&sctn=1&subsctn=0