Who Is Eligible to Adopt and Be Adopted In Pennsylvania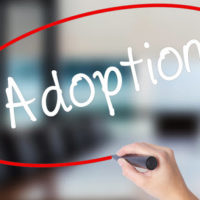 If you are considering adopting a child in Pennsylvania, you'll want to make sure you familiarize yourself with Pennsylvania adoption laws first. Make sure you learn the basics before commencing with the adoption process, including whether you and/or your partner is eligible to adopt and who you may adopt. 
Who Is Eligible to Adopt?
Nearly everyone is eligible to adopt in Pennsylvania. In fact, Pennsylvania is one of the least restrictive states in terms of adoption. Married couples, including homosexual couples, unmarried individuals, and sometimes even minors may adopt. Most cases of minors adopting involve a younger sibling or relative.
If you have a criminal record, your journey to adoption might be a bit more complicated. However, having a criminal record does not bar you from adopting altogether, as it really depends on the circumstances surrounding your records, such as type of criminal record, date of criminal record, and frequency of criminal acts. For example, if you have been found in the last five years to have been the perpetrator of child abuse, you will be barred from adopting. Additionally, offenses such as kidnapping, murder, sexual abuse of children, rape, and felony prostitution of children will bar you from adopting as well. With that said, there are plenty of offenses that courts are happy to overlook if they occurred a long time ago and there is sufficient evidence that you are able to provide a good home for the child.
Despite Pennsylvania's relatively liberal adoption laws, exceptions do exist. Thus, the only way to know for sure if you are eligible to adopt in Pennsylvania is by consulting with an experienced adoption law attorney so they can make a determination based on your unique situation.
Who Is Eligible to Be Adopted?
In addition to having open laws for who may adopt, Pennsylvania also has open laws for who may be adopted. Nearly anyone may be adopted, including adults. If, however, you are interested in adopting a child 12 years or older, you will need the child's consent in order to adopt him or her. Furthermore, if the child you are looking to adopt is still in the custody of his or her birth parents at the time of adoption, you will need to obtain the birth parents' consent in order to adopt the child.
If you are interested in international adoptions, you will need to abide by Pennsylvania adoption laws as well as adoption laws in the country you wish to adopt from. Whether or not you are eligible to adopt largely depends on the specific circumstances surrounding your unique case. Thus, you will want to speak with an experienced adoption law attorney about your eligibility and options.
An adoption law attorney can also assist you in finding a reputable adoption agency that will take all your requests and concerns into consideration when facilitating the adoption process for you. Most importantly, an adoption attorney can help present your case in the best way possible to give you the best shot at completing your family. If you are considering adoption and looking for guidance to begin your process, reach out to us today Barbara Flum Stein & Associates in Media, Pennsylvania for help.
Resources:
legis.state.pa.us/cfdocs/legis/LI/consCheck.cfm?txtType=HTM&ttl=23&div=0&chpt=23&sctn=12&subsctn=0
legis.state.pa.us/cfdocs/legis/LI/consCheck.cfm?txtType=HTM&ttl=23&div=0&chpt=23&sctn=11&subsctn=0