Who Can Adopt A Child In Pennsylvania?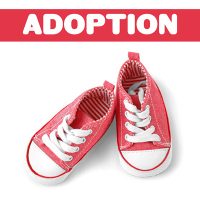 Adopting a child to expand a family is a very joyous time for the whole family. While the process is emotional for everyone involved, it is also a legal process and there are certain requirements on who can adopt in Pennsylvania. Fortunately, the Keystone State has some of the least restrictive requirements on adoption in the country. Below, our Media adoption lawyer explains more.
The Age Limit to Adopt in Pennsylvania
Pennsylvania does not outline a minimum age a person must be in order to adopt. In some instances, even minor children can adopt a child. However, while there is no age minimum outlined in the law, some agencies do place an age limit on adoptions. For example, Pennsylvania foster care agencies require people to be at least 21 years of age before they can become foster or adoptive parents.
Adoption and Marital Status
People do not have to be legally married to adopt in Pennsylvania. Single men and women can both adopt individually throughout the state. Still, it is important to note that individual agencies may place other requirements on a person's marital status. For example, there are agencies in the Commonwealth that only work with married couples. Some of these agencies even require a couple to be married for a certain amount of time before they can adopt. It is very important to understand all the requirements of any agency you are considering working with.
Same-Sex Adoptions in Pennsylvania
Pennsylvania does not have any laws prohibiting same-sex couples from adopting. Whether an individual or LGBTQ couple wishes to adopt, the law allows them to do so.
Convicted Felon Adoption
The adoption process often requires a home study, which is a fairly extensive process that includes a background check. If the court and a social worker find that a convicted felon did not commit a violent crime, nor child abuse, neglect, or domestic abuse, the adoption can still be approved even with the criminal record. However, adoption agencies will typically approve these individuals on a case-by-case basis to ensure any child placed in a convicted felon's care will not be in danger.
Health and Financial Requirements to Adopt in Pennsylvania
Individuals are not required to have a perfectly clean bill of health before adopting, but they must be physically capable of caring for a child. Adoption agencies may review a person's history of their physical and mental health before approving an adoption.
Like the health requirements, people do not need to be wealthy to adopt. However, prospective parents must have the financial means to care for a child and to provide for their daily needs.
Our Adoption Lawyer in Media Can Help Ensure You Meet the Requirements
While Pennsylvania law does not place strict restrictions on potential adoptive parents, individuals must still meet certain requirements. At Barbara Flum Stein & Associates, our Media adoption lawyer can advise on the requirements and make sure you meet them so the process is as smooth as possible. Call us now at 610-565-6100 or contact us online to schedule a consultation and to learn more.
Source:
childwelfare.gov/pubPDFs/parties.pdf