What Will A Divorce Lawyer Do For You?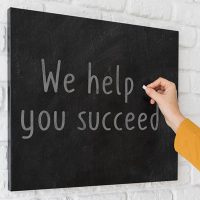 In Pennsylvania, there is no law requiring you to work with a Media divorce lawyer when ending your marriage. In fact, many people choose not to, usually because they think representing themselves will save them money. Unfortunately, this is not usually true. Too many people find that their divorce costs them more in the long run, because they did not have an attorney who could advise them of their legal rights. If you are thinking about divorce, or you have already started the process without the help of an attorney, below are just four ways in which a lawyer can help.
Advise on the Important Laws During the Process
There are many laws that govern divorce in Pennsylvania. You will have to know the grounds for divorce, how property is divided, and the standards and guidelines used when determining child support and child custody. If you represent yourself, neither a judge or opposing counsel will provide you with this legal advice. When working with your own divorce lawyer though, they will advise you of these laws and how they affect your case.
Differentiate Between Marital and Separate Property
During a divorce in Pennsylvania, only marital property is divided. Marital property consists of the assets and debts you and your spouse acquired together during the marriage. Property division is also governed by equitable distribution laws in the state. Many people think differentiating between marital and separate property is easy, but it is not always so straightforward. For example, inheritances are usually considered separate property, even when a spouse received one during the marriage. On the other hand, if an inheritance is placed into an account jointly held by the couple, it then becomes marital property.
Help with Issues Concerning Children
Pennsylvania's child custody and child support laws are very complicated. A formula is used to calculate child support, and a parenting plan must be created so everyone involved knows how much time each parent will spend with the children. A lawyer can explain the law, and help you secure the best terms.
Offer Objective Advice
Divorce is always an extremely emotional thing to go through and it can be difficult to remain objective. A lawyer can provide the objective advice that is crucial during this time. For example, while you may need alimony, you may also want to request an amount that is much higher than a judge will likely award. A lawyer may advise you to ask for a lower amount so it does not hurt your credibility and so you can secure the best terms possible.
Our Family Lawyer in Media Can Help You Through the Divorce Process
At Barbara Flum Stein & Associates, our Media family lawyers know how difficult the divorce process is. It is why we are so dedicated to making it easier for our clients by helping them obtain the best settlement possible. Call us today at 610-565-6100 or fill out our online form to schedule a consultation and to learn more about how we can help with your case.