What Are The Biggest Challenges When Negotiating A Settlement In Divorce?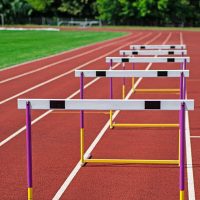 There is no such thing as an easy divorce, but when both parties have realized the marriage is over, it can make the case easier. In these instances, people can often agree to the terms of the divorce and reach a settlement without many complications. In other cases, though, the two sides are very bitter towards each other and feelings of resentment have built up for some time. This can make reaching a settlement agreement much more difficult and couples may face several challenges. Below, our Media divorce lawyer explains what these are.
Using Children as a Weapon 
Protecting your children should be your top priority when going through a divorce. Still, you will have to reach an agreement about custody, visitation, and child support. You may want to punish your spouse by fighting for full custody or asking for a significant amount of child support. This is not only time-consuming and will make it take longer to reach a settlement, but it is also futile. The courts will only consider what is in the best interests of the children when making these decisions, and not the preference of you or your spouse.
Not Separating Your Finances 
It is important to separate your finances as soon as possible once you decide to get a divorce. By its very nature divorce can be an expensive process and you do not want to be responsible for any of your spouse's costs. You also do not want to lose more assets than necessary, and separating your finances can help avoid this. If you do not separate your finances, it can create further conflict between you and your spouse, which will make negotiating a fair settlement take longer.
You should also create a budget for while you are going through the process and once it is finalized. You will only have one income post-divorce and it is important to budget for that to make sure you can afford your daily expenses.
Focusing on Winning 
Everyone has heard a story of one spouse hanging onto the smallest item just to spite their spouse. It is important to identify goals for yourself beforehand, but it is just as important to remain flexible. If you are focused on winning it can add months, or even years, to the time it takes to negotiate a settlement. The law also ensures that both parties are treated fairly during divorce, so trying to hurt your spouse will also be ineffective.
Not Contacting a Divorce Lawyer in Media 
Most people who enter the divorce process are unsure of what to expect, the steps to take, and how to negotiate. This not only makes the process more stressful, but it also makes it take much longer. At Barbara Flum Stein & Associates, our Media divorce lawyer can advise you of the law, make sure your rights are protected, and negotiate a fair settlement as quickly as possible. Call or text us now at 610-565-6100 or chat with us online to schedule a consultation.
Source:
legis.state.pa.us/cfdocs/legis/LI/consCheck.cfm?txtType=HTM&ttl=23&div=0&chpt=33&sctn=1&subsctn=0