Want To Move Out Of The Family Home? Here Are Some Considerations First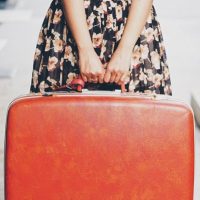 Divorce is difficult for everyone and sometimes when faced with the reality, people just want to remove themselves from the situation. Often, this means leaving the family home. It is important to know that leaving the marital home is an emotional decision, and it can also hurt your divorce case. Below, our Media divorce lawyer explains three things to consider before you move out of the family home.
Find a Separate Room, Not a Separate Home
Again, making the decision to leave the family home is one based on emotions, and these types of decisions rarely help a divorce case. While divorce is hard, the time leading up to it is also difficult. You may have fought in the home for weeks or months before someone mentioned divorce, and the atmosphere may be very tense.
Still, you can separate from your spouse without leaving the family home. Stay in a spare bedroom if that is a possibility, and eat your meals away from your spouse. If you have children, arrange a schedule that allows you each to switch nights that you have dinner together. It is very possible to remain separate from your spouse without moving out.
Moving Out of the Family Home is Costly
It is not uncommon to think that moving out of the family home will save you money. After all, if you are not living in the home, you may detach yourself from the expenses associated with it. Unfortunately, that is not true.
Until your divorce is final, you are still responsible for paying a portion of your mortgage if your name is on the loan. You may even be responsible for maintenance costs, property taxes, and more, even if you were not living in the home. Any refusal to help your spouse pay for these expenses may even work against you in property division hearings, resulting in your spouse receiving more.
In addition to the costs of keeping up the family home, you will also have to pay for your new home. Not only is moving expensive, but it may also show that you can afford to pay it if your spouse seeks spousal support.
Leaving will Hurt Your Child Custody Case
If you and your spouse have children together, leaving the home could also hurt you during your custody case. You will have shown that your spouse is the primary caregiver for the children, and that they are capable of providing the care and support they need. That will hurt you in the end, and you may not be awarded the time with them that you had hoped for.
Our Divorce Lawyer in Media Can Advise On All Aspects of Your Case
When going through a divorce, you will face many issues and all of them will have a legal impact on your case. At Barbara Flum Stein & Associates, our Media divorce lawyer can advise on all aspects of your case so you obtain the fair settlement you deserve. Call us today at 610-565-6100 or contact us online to schedule a consultation.