Understanding The Waiting Period For Divorce In Pennsylvania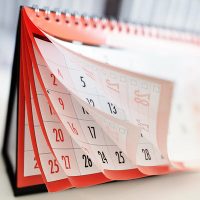 Making the decision to end your marriage is never easy. Once you have made it, you likely want the process to be over as soon as possible. Under Pennsylvania law, your divorce may not proceed as quickly as you would like it to. Unlike many other states, Pennsylvania places a waiting period on divorce cases, and it can extend up to one year. Still, there are ways couples can shorten that time period so they can move forward with their new life more quickly. Below, our Media divorce lawyer explains more.
The Waiting Period for No-Fault Divorce Cases
In Pennsylvania, individuals can file a no-fault divorce, or one that is based on grounds of fault. Adultery, bigamy, and cruel treatment are just a few of the grounds of fault people can use when filing for divorce. When filing on grounds of fault, the spouse filing must prove their accusations. There is no waiting period placed on divorces based on grounds of fault.
Individuals can also file a no-fault divorce in the Keystone State. When filing a no-fault divorce, individuals must only state that the marriage is irretrievably broken. When a divorce is considered no-fault, the couple must live separate and apart for one year before they can file for divorce. Living separate and apart does not mean the couple must live in different homes, although doing so can make it easier to prove that this requirement has been met. As long as a couple does not engage in marital activities, such as having sexual relations or sharing expenses, they are considered to be living separate and apart.
It is important to note that you do not have to wait one year to speak to a Media divorce lawyer when obtaining a no-fault divorce. A lawyer can provide counsel during this time, including how to prepare for official proceedings.
The Waiting Period for Uncontested Divorces
You can shorten the one year waiting period if you can get an uncontested divorce. An uncontested divorce is one that does not include grounds of fault, but it is not the same as a no-fault divorce. To obtain an uncontested divorce, you must agree to all terms of the divorce with your spouse. These terms include child support, child custody, spousal support, and division of property.
If you can agree with your spouse about all terms of the divorce and obtain an uncontested divorce, you only have to wait 90 days before your case can be finalized. Sometimes, it may take a little longer to finalize your case, depending on the court's schedule, as a judge must approve the terms. Still, you will no longer be subject to any waiting period once the 90 days expires.
Our Divorce Lawyer in Media Can Help with Your Case
If you are thinking about ending your marriage, our Media divorce lawyer at Barbara Flum Stein & Associates can advise on the type of divorce that may be appropriate, and the waiting time you will be subject to. Call us now at 610-565-6100 or contact us online to schedule a consultation.
Source:
legis.state.pa.us/cfdocs/legis/LI/consCheck.cfm?txtType=HTM&ttl=23&div=0&chpt=33&sctn=1&subsctn=0