Understanding The Different Types Of Divorce In Delaware County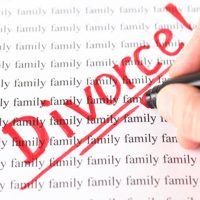 In Delaware County, there are many different types of divorce and the one a person or couple chooses will depend on the facts surrounding the case. It is important people choose the type of divorce that is right for them, as this will significantly affect the length of time the process takes, as well as the cost of the divorce. If you are getting a divorce, it is important to understand the differences between the four types of divorce, which are outlined below.
Uncontested and Contested Divorces
Known as a mutual consent divorce in the Pennsylvania Statutes, an uncontested divorce is one in which both parties agree to all terms. Couples must agree to every term in the case, which may include alimony, property division, and more. If a couple disagrees on even just one term of the divorce, the case becomes contested and mediation, collaborative law, or a trial may be necessary to resolve the issues.
Both parties must also sign an affidavit under oath that states the marital relationship has broken down and that there is no chance of reconciliation. Once the qualifying requirements have been met, an uncontested divorce can be finalized after 90 days.
Fault-Based Divorce
Marriages sometimes break down due to one party's wrongdoing, such as when one person has an extramarital affair. In these instances, the wronged spouse can file a fault-based divorce, accusing their partner of being the reason for dissolving the marriage. Fault-based divorces are only granted when there are certain grounds. In Pennsylvania, the grounds for a fault-based divorce are as follows:
Bigamy
Adultery
Desertion
Cruelty
Indignities, which means one person made the other's life unbearable
Two years or more of a spouse being incarcerated
When one party alleges their spouse is at fault for the breakdown of the marriage, they must also prove their allegations. If they cannot, the court can reject the petition. In this case, the spouse that filed a fault-based divorce can appeal the decision of the court or file a no-fault divorce. By their very nature, fault-based divorces do generally take longer, but there is no required waiting period.
No-Fault Divorce
Contrary to a fault-based divorce, spouses can also obtain a no-fault divorce. To do this, spouses must live separate and apart for at least one year before filing. When petitioning the court for a no-fault divorce, only one spouse must file papers with the court. The filing spouse must also state that there has been a breakdown of the marriage and that there is no chance of reconciliation.
Our Divorce Lawyer in Delaware County Can Advise on the Type of Divorce Right for You
Although the law allows for many different types of divorce, determining which one is best for your situation is not always easy. At Barbara Flum Stein & Associates, our Delaware County divorce lawyer can advise you of your legal options and help you devise a strategy that will give you the best chance of a favorable outcome. Call us today at 610-565-6100 or contact us online to schedule a consultation and to learn more about how we can help.
Sources:
legis.state.pa.us/cfdocs/legis/LI/consCheck.cfm?txtType=HTM&ttl=23&div=0&chpt=33&sctn=1&subsctn=0
legis.state.pa.us/WU01/LI/LI/CT/HTM/23/00.035..HTM