Top Qualities In A Divorce Attorney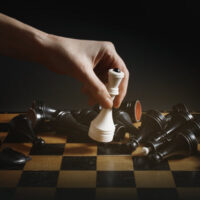 Throughout American society today, individuals look for information and cues to help them make the best decision possible.  Reviews, anecdotes, and personal experience all play into our judgement when it comes to buying any number of goods and services.  However, when time is of the essence, citizens may not always have the resources available to make an informed decision.  This can certainly be the case when looking for a quality local Media divorce attorney.
Sometimes, the decision to file for divorce is agreed upon by both spouses, and the entire process can be rather amicable.  However, in cases where one spouse files without a lot of warning to the other spouse, this can be an alarming situation, as this individual will need to quickly find a divorce attorney to review their case.
Although Pennsylvania law has outlined the processes and procedures for filing for divorce, this process requires the services of an experienced legal professional.  This is especially true if factors such as property division, spousal support, or child support are to be considered as well.  Since spouses in Pennsylvania may not always have the ability to perform their due diligence when looking for a good divorce attorney in their area, this article aims to provide residents with some baseline information on the top qualities to look for in their legal counsel.
Winning Track Record 
No matter the size of a law firm, good legal counsel can demonstrate a track record of winning cases for their clients.  The easiest way for prospective clients to determine the win rate of the divorce attorney they're working with is to simply ask them.  However, for an added layer of confidence and data, prospective clients may consider contacting the state court, as they may be able to provide information on a certain attorney or firm's win percentage.
Effective Communication 
In just about any facet of American life today, the ability to communicate well is an attractive feature.  When it comes to divorce litigation, however, an attorney who can communicate well is essential.  Spouses are almost certain to be unfamiliar with the logistics of divorce court, and this information needs to be relayed in a manner that is easy to comprehend.  In addition, the specifics regarding the spouses' case must be communicated clearly to the judge and any other important members of the divorce court.  When considering what's at stake, take care in the initial meeting with your prospective attorney to gauge whether or not you believe they are communicating in an effective manner.
Professional Demeanor 
Even the most boastful, brash, and poorly communicative divorce attorney can obtain results for clients, but the risk of suboptimal outcomes goes down dramatically.  The easiest way to gauge a divorce attorney's professionalism is to simply engage them in conversation about your case and see how they respond to your questions and concerns.
Contact Us Today for Help 
For over thirty years, the attorneys at Barbara Flum Stein & Associates have been helping residents in Media and throughout Delaware County navigate the tricky and confusing divorce process.  Contact Barbara Flum Stein & Associates today for legal counsel you can trust.