Tips To Consider When Drafting A Parenting Plan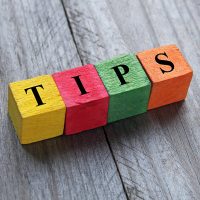 When parents have a child custody dispute they must submit a custody arrangement, also known as a parenting plan, to the court. When two parents agree to the terms of the plan, they can jointly file the agreement. However, if you cannot come to an agreement with your child's other parent, a judge will consider individual plans drafted by each parent and make a decision on which one is best. So, what factors will a judge consider? Below, our Media child custody lawyer explains and offers tips for when you create your plan.
What Factors Will a Judge Consider? 
Judges have the final decision when parents cannot agree on a parenting plan, or when a jointly submitted plan is not in the child's best interests. A judge will always first determine which plan best represents the child's best interests. Judges will also consider other factors including:
The willingness of each party to foster a relationship between the child and their other parent,
The relationship between each parent and the child, as well as the child and their siblings,
Any special needs of the child and if the plan addresses them,
The child's wishes, when they are of a certain age and maturity, and
Any other factor the cost considers relevant.
Tips when Creating a Parenting Plan 
There are many tips to consider when creating a parenting plan to help ensure it is approved by the court. These are as follows:
Use appropriate language: Working with a lawyer will help ensure you use appropriate language. You do not want any element of the plan to be ambiguous, and you also do not want to use negative language regarding your former partner. Staying positive will show that you are willing to co-parent with your ex, which will benefit your child.
Current responsibilities for each parent: You should consider the responsibilities you and your former partner currently have regarding parenting responsibilities. These can include helping with homework, drop-offs and pick-ups for extracurricular activities, making lunches, and more. Identifying these responsibilities can help you better understand what kind of schedule is best for all of you, and how you will handle future responsibilities.
Consider your child's age: How your plan works will largely depend on your child's age. It can affect educational needs, communication rules, and more. Your child's age can also affect how often they need to see you and the other parent.
Put your child first: The courts will always put the children first in any legal dispute. A judge will not consider the preferences of you or the other parent. Focus on putting your child first, and you will have a much better chance of having your plan approved by the court.
Our Child Custody Lawyer in Media Can Help with Your Plan 
Creating a parenting plan is much more difficult than it sounds. At Barbara Flum Stein & Associates, our Media child custody lawyer can help you draft a plan that will work for your entire family and be approved by the court. Call or text us now at 610-565-6100 or chat with us online to request a consultation and to learn more.
Source:
legis.state.pa.us/cfdocs/legis/LI/consCheck.cfm?txtType=HTM&ttl=23&div=0&chpt=53