Things Not To Do After Divorce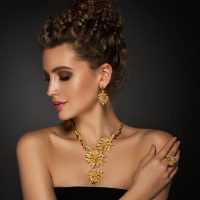 Divorce is not an easy experience for anyone. When it is over though, you may feel a sense of relief that you can move forward in your new life. Still, the actions you take following any divorce are of critical importance. Remember that you can never undo your divorce, and there is always the potential that your former spouse will take you back to court. To avoid the financial strain and stress this will cause, our Media family lawyer outlines the most important things not to do after divorce.
Not Complying with Divorce Orders
Your final divorce decree is legally binding, as it is a court order. If you do not comply with custody orders or you do not pay child support, your ex can petition the court to enforce the order. If they are successful with their case, it could result in several penalties for you. A judge may order a wage garnishment to enforce a child support order, or they may modify a child support order to require you to pay more. In some cases, a judge may find you in contempt of court, which can even result in jail time.
In some cases, you may have a legitimate reason for not being able to comply with a divorce order. In these instances, you should speak to a Media family lawyer about petitioning the court for a modification. Until you successfully obtain one from the court, it is critical that you comply with the original order.
Purchase High End Items
You will likely have to purchase some new items after a divorce. You may need furniture for your new home, or even a new car if your former spouse got the family vehicle in the divorce. However, it is critical that you do not make any high-end purchases of lavish items. If you want to buy something, carefully consider whether you actually need it. If you do, be sure to keep the cost in your budget for it reasonable.
If your ex notices that you are making many purchases of high-end items, they may argue to the court that you can afford to pay more child support or alimony and petition for a modification.
Maliciously Posting to Social Media
Of course, you can still post to social media once your divorce is final, but you have to be very careful about what you are posting. If you post anything that upsets or angers your ex, you may give them reason to use it against you and even take legal action. Before posting anything to social media, ask yourself what your intentions are and how your former spouse would react if they saw it. If it is negative, refrain from posting.
Failing to Stay in Touch with Your Family Lawyer in Media
You may not have much contact with your media family lawyer after a divorce. However, if any legal issues arise, such as if you need to enforce or modify a court order, you should contact your Media family lawyer immediately. At Barbara Flum Stein & Associates, our seasoned attorneys can help you petition the court regardless of the issue you are facing and give you the best chance of a successful outcome. Call us now at 610-565-6100 or reach out to us online to schedule a consultation.
Sources:
legis.state.pa.us/cfdocs/legis/LI/consCheck.cfm?txtType=HTM&ttl=23&div=0&chpt=33&sctn=1&subsctn=0
legis.state.pa.us/WU01/LI/LI/CT/HTM/23/00.043..HTM