Steps To Take If You Do Not Pay Child Support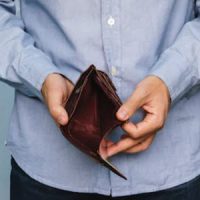 When two married people have children together and they get a divorce, one parent is often ordered to pay child support. All parents in Delaware County, and throughout Pennsylvania, have a legal obligation to financially provide for their children until they are no longer minors. Once a child support order is issued by a judge, it is final and legally binding. However, the only constant in life is change and unexpected circumstances can arise. At times, this can make paying child support challenging and sometimes, maybe even impossible. So, what happens if you are unable to pay child support?
A Judge May Find You in Contempt
If you do not pay child support, for any reason, your former spouse may take legal action against you. This means they can petition the court to enforce the child support order. A court hearing date will be set and it is mandatory that you attend. The purpose of the hearing is to determine if you are in contempt of court. If you fail to attend this hearing, the judge will likely issue a warrant for your arrest and you may even face jail time.
At the hearing, a judge may find you in contempt of court for not paying child support. There are many consequences you may face if you are found in contempt. One of these is jail time.
Evidence to Present at the Hearing
Life can change in an instant and you may not always have the time you need to ask the court to modify the existing child support order before you start falling behind on payments. To shield you from the potential consequences of not paying child support in this instance, you need to present evidence at the hearing to prove that you could not make the required payments.
Evidence that can help you prove your case includes any letter or notice you received from your employer informing you that you have been let go or laid off. If you have lost your job but have collected unemployment benefits, the court will expect you to use those to pay child support. Due to this, you should be able to show that you did not collect these benefits or others. If you have been trying to obtain new employment, you should also bring evidence that shows this, such as the names and locations of companies where you have applied.
The evidence that can help your case may differ, depending on the reason you were unable to pay child support. A Delaware County child support lawyer can advise on the pieces of evidence to have with you at the hearing.
Our Child Support Lawyer in Delaware County Can Help with Your Case
If you have fallen behind on payments, it is critical to speak to a Delaware County child support lawyer, particularly if your former spouse has already taken legal action against you. At Barbara Flum Stein & Associates, our experienced attorney can help you avoid the harsh penalties for not paying support and give you the best chance of a positive outcome. Call us now at 610-565-6100 or contact us online to schedule a consultation and to learn more about how we can help.
Sources:
legis.state.pa.us/cfdocs/legis/LI/consCheck.cfm?txtType=HTM&ttl=23&div=0&chpt=33&sctn=1&subsctn=0
legis.state.pa.us/WU01/LI/LI/CT/HTM/23/00.043..HTM