Social Media Pitfalls When Going Through A Divorce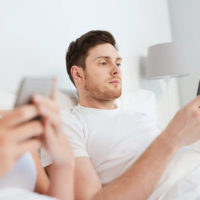 Venting about your divorce on social media may seem therapeutic, but it can often be a bad idea while your divorce is pending. It is rarely a good idea to take to social media and air out the specifics of your divorce, especially posting negative information about your spouse or the judge hearing the case. When it comes to social media and any litigation, including your divorce, less is more.
You cannot be sure that the information you post about yourself and your spouse will remain private, especially if you and your spouse have mutual friends. Even if you have your spouse and his or her family members restricted or blocked from accessing your social media pages, you may have a few mutual friends who can still inform your spouse about your posts.
Posting negative information about your spouse, whether true or not, could lead to the divorce getting more contentious. Even if parties were willing to amicably settle a divorce, a campaign of posting insulting information on social media can ruin the chances of agreement between the parties without going to court. This could increase the cost of the divorce. Additionally, once the divorce becomes high conflict, it can make an ongoing co-parenting relationship between parents more difficult to achieve.
A divorce in Pennsylvania can be fault-based, meaning that a spouse's "fault," such as adultery, can be the basis for the court granting a divorce. Pictures with or posts about a girlfriend or boyfriend can be used to show that a spouse was unfaithful. Other posts can also be used to prove other issues in the divorce. For instance, if a parent is posting about partying all the time, even when he or she is supposed to be taking care of the children, this could be used to show that the parent is unfit and should not have custody of the children.
Social media posts can also be used to show that a spouse is either hiding assets or dissipating marital assets through taking expensive vacations or buying lavish gifts. A spouse who claims financial hardship for purposes of child support or spousal support would have a hard time explaining posts or pictures about expensive spending.
In addition to policing your own social media pages, you have to be careful about what your friends post about you. Your friends' pages may be searched for information that can be used against you in a divorce, especially if they tag you in their posts and pictures. You cannot dictate what information your friends put on their pages, but you can have a frank discussion with them about putting information on their social media that could hurt you.
Contact Us for Legal Assistance
If you have made the decision to get divorced, you need to navigate the process carefully from the very beginning to avoid common mistakes spouses make in getting divorced. We can help you navigate the legal process and offer you advice on the issues that are likely to come up in your Pennsylvania divorce. For a consultation, contact Barbara Flum Stein & Associates in Media, Pennsylvania and serving Delaware County in all family law matters.
Resource:
legis.state.pa.us/cfdocs/legis/LI/consCheck.cfm?txtType=HTM&ttl=23&div=0&chpt=33