Six Quick Tips For Child Custody Hearings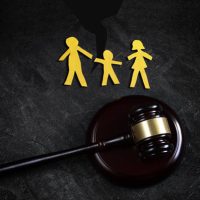 Of all the many terms that must be resolved during divorce, child custody is one of the most common, and most contentious. Child custody issues are extremely emotional, and they are painful for everyone involved. If you are about to enter into child custody proceedings, you are likely worried that you ultimately will not spend as much time with your children. You may even worry that you will lose custody altogether. Below, our Media child custody lawyer outlines six quick tips to help ensure that does not happen.
Show Responsibility
You always want to look responsible in the eyes of the judge, but it is especially important when you are going through child custody hearings. You must prove that you will put the best interests of your child first, now and in the future. You must also show that not only will you provide for your child's basic needs, but that you will also meet other parental responsibilities, such as helping them with their homework and taking them to extracurricular activities.
Spend Time with Your Child
Of course, you want to spend time with your child. When going through child custody hearings, you should spend as much time as possible with them. Do not become distracted by long hours at work or wanting to go out with your friends. Instead, spend that time with your child to show that you cherish your time with them and do not want to lose it.
Keep the Children Out of It
You may be tempted to badmouth your spouse to your children, particularly if the divorce is especially combative. However, doing so will only look like parental alienation to a judge, which will greatly hurt your chances of being awarded child custody. Keep your children out of the divorce process to shield them from the stress it inevitably brings.
Deactivate Your Social Media Accounts
Your social media accounts can serve as valuable evidence against you if your spouse's attorney gets ahold of them. Even something as innocent as a night out with friends can be taken out of context to make you look bad. For example, your spouse may argue that this is evidence that you are an alcoholic, even when you are not. Deactivate your accounts so the other side cannot access them. Do not, however, delete your accounts. The other side may argue that you did so to destroy evidence, which can also be used against you.
Comply with All Custody Orders
A judge may issue a temporary custody order at the beginning of your divorce case. It is critical that you comply with any order the judge issues. This will show that you will follow future orders, which could strengthen your case for child custody.
Contact a Child Custody Lawyer in Media
While this may be the first time you are going through hearings, a Media child custody lawyer will have been through countless cases similar to yours. At Barbara Flum Stein & Associates, our seasoned attorney has the experience and expertise to provide the important legal advice in your case and give you the best chance of success. Call us now at 610-565-6100 or contact us online to schedule a consultation.
Source:
legis.state.pa.us/cfdocs/legis/LI/consCheck.cfm?txtType=HTM&ttl=23&div=0&chpt=53