Scrutinizing Property Transfers during Divorce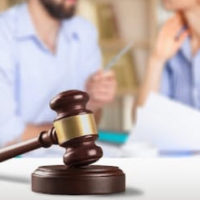 Few issues are more contentious in a divorce than the division of property. No one wants to give up an asset or assume a liability, especially in light of knowing financial resources will be smaller once the divorce is finalized. Unless there is a prenuptial agreement saying otherwise, marital property will need to be divided between spouses. These assets represent the financial support many spouses will rely on to transition to single life, so receiving an adequate amount is crucial to leaving the marriage. However, spouses can only divide what is available, which is inherently limited to property in their name and under their control. Issues can arise when one spouse starts to transfer property to third parties while the divorce is pending, and thereby, deprive the other spouse of access to the assets. The transfer could be direct to children, friends, or family, or through the creation of trust. In either case, the other spouse may need to inquire about the purpose of the transfer, and specifically if it was done with the aim of reducing the value of the marital pot. Legal options may be available to address cases of a spouse transferring marital property during divorce proceedings.
Property Division Generally
Under Pennsylvania law, all marital property is subject to equitable distribution in divorce. Equitable distribution means the allocation to each spouse is based upon what is fair in a couple's specific circumstances. All real and personal property acquired by either spouse during the marriage is presumed to be marital property, and the court looks at a number of factors to determine the appropriate share each spouse should receive. The factors are intended to assess the economic situation of each spouse, each spouse's contribution to the marriage, tax ramifications of a proposed property settlement, and any dissipation of marital assets by a spouse. There is no presumption in favor of giving each spouse a particular amount, so the allocation is truly driven by the court's view of these factors. This dynamic illustrates why a divorce attorney is needed to effectively argue for a specific allocation to ensure a spouse receives a fair share.
Third-Party Transfers
When a spouse suspects or has actual knowledge that the other party is transferring marital property to other people, it is alarming. Action must be taken right away to guard against losing rights to the property forever and having much less to work with in property division. Courts have several options to address situations in which a spouse is unilaterally transferring away marital property without consent and/or notice to the other spouse. First, if the amount paid for the property is wholly inadequate and does not reflect the fair market value of the asset, a judge can rule the transfer was fraudulent and void the transaction, meaning the transfer is treated as if it never took place. In addition, the court can impose a constructive trust to protect assets that were improperly transferred to a third party. This arrangement is an equitable remedy used to address actions by a spouse that seek to deprive the other spouse of his/her rightful property. An example would be giving an outside romantic interest money to buy a house. In this case, the house would be placed in a constructive trust and held for the benefit of the innocent spouse.
Speak to a Pennsylvania Divorce Attorney
There is no worse feeling than realizing your spouse is trying to manipulate the divorce process. If you have concerns about your property being improperly transferred by your spouse, talk to a divorce attorney right away. Time is working against you in this situation, and the experienced Media divorce attorneys at Barbara Flum Stein & Associates know what needs to be done to protect your assets. Contact us today to schedule a consultation.
https://www.ejj-law.com/thinking-about-diy-divorce-think-again/