Practical Tips for Dividing Marital Debt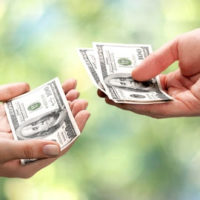 During a Pennsylvania divorce, a couple needs to do more than divide their marital property. They also need to divide their debts. Dividing debt is often harder than it looks. For one thing, no one wants debt, so spouses often play "hot potato" when it comes to divvying up the credit cards and home mortgage. For another, reassigning debt is often harder than you might imagine.
When you divorce, a judge will issue a divorce decree. This decree will identify who gets what pieces of marital property. If your spouse gets the house, the deed can be redone so only your spouse's name is on it.
But when it comes to debts, creditors often don't care about the divorce decree. Instead, you could be vulnerable to a collection action. Contact a Delaware County divorce attorney for help.
How Creditors View Divorce
Let's say you have a joint credit card with a $4,000 balance. In the divorce, your spouse is assigned the debt. However, your name is still on the account.
Guess what? If your ex doesn't keep up with monthly credit card payments, then the creditor can come after you since your name is still on the debt. In other words, a creditor couldn't care less that the divorce decree assigned the debt to your ex. You are still personally responsible for it.
The same is true of a home mortgage or a car loan. Is your name on the loan document? If so, you still are legally responsible for the debt. Many people are shocked to find a collection letter in their mailbox because they thought that the debt was now their ex-spouse's to deal with. But that's not how creditors view debt.
Tips for Dividing Debt
To protect yourself, you need to get your name off any loan document or credit card account. This requires the assistance of your ex (which is another reason to strive for an amicable divorce).
If you have joint credit card debt, one thing your ex can do is open a new credit card and do a balance transfer. Now the debt is on a card in only your ex-spouse's name. This effectively eliminates your liability for the debt.
If you have an auto loan, then the spouse who gets the loan can refinance in his or her name only. The other spouse is no free and clear and doesn't have to worry about it.
Challenges usually arise with home mortgages. For one thing, these loans are so large—much larger than the typical car loan. For another, refinancing a home mortgage is a lengthy process with stringent requirements. The spouse assigned the home mortgage might not qualify for refinancing or the rate could be too high. In some cases, selling the home would be the best bet, though this depends on local real estate conditions.
Meet with a Media Divorce Attorney Today
Dividing debts requires careful planning, perhaps more so than dividing marital property. You should discuss your concerns with a Media property division attorney at Barbara Flum Stein & Associates today. We offer a free consultation, which you can schedule today.
Resource:
nerdwallet.com/blog/credit-cards/balance-transfer-3/
https://www.bfsteinlaw.com/wp-admin/post.php?post=977&action=edit