Parental Disputes Over Vaccinations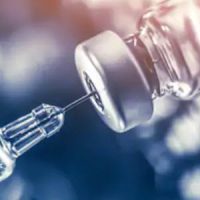 The ongoing COVID pandemic has brought disputes around childhood vaccination to the fore once again. Many separated parents will be on the same page when it comes to vaccinating their children, but what happens if they aren't? Under Pennsylvania law, legal custody includes the ability to make medical decisions for a child.
If one parent has sole legal custody, then he or she will decide whether to vaccinate the children. Of course, many schools require vaccination against certain diseases (like mumps) as a prerequisite to admission. But few schools have yet to make the COVID vaccine a requirement, which has just recently been approved for children.
Many parents share legal custody, so each has a say in medical decisions. We anticipate some disagreements arising between co-parents regarding vaccination, and our Media child custody lawyer reviews the relevant legal principles below.
Reaching an Agreement with the Other Parent
If parents can discuss the dispute, they might be able to reach an agreement between them. Mediation could help each side see the issue more clearly. However, vaccination hesitancy is often an emotional issue. Many parents view vaccines as presenting an unreasonably dangerous risk to the children and believe the side effects outweigh any benefits.
For this reason, parents might simply be wasting time trying to mediate a dispute regarding vaccines. Instead, heading to court might be the only sensible option.
Pennsylvania Law on Vaccines
This is a developing area of law. For example, a recent case in Pennsylvania involved two divorced parents who were guardians of an adult child with Down syndrome. The father wanted the daughter vaccinated, while the mother did not. Although the parents agreed on most issues regarding their daughter, the COVID vaccine suddenly created an unforeseen conflict.
At trial, the judge heard testimony from each parent's expert witness and found the father's witness more credible. As the judge stated, the "science was clear" that COVID vaccines "save lives," so the judge allowed the daughter to be vaccinated.
However, not all judges will analyze cases the same way. Some judges might themselves be skeptical of the vaccine and not believe that the science is clear. Until our state's Supreme Court decides this issue, it is possible that judges in Family Court will reach different conclusions.
Seek Out Legal Help
If you want to fight this issue in court, you would be well advised to have a Delaware County family law attorney's help. These cases often involve complicated issues and expert witness testimony. Many lay people will struggle to build a strong case in support of their position.
If you have the child in your possession, it might also be helpful to schedule a meeting with an attorney before taking your child to the doctor's for a shot. You should fully understand your rights and what options the other parent has for fighting back before making any decision.
Have Questions? Ask a Media Child Custody Lawyer
We anticipate disputes to ramp up over the coming months, but vaccinations remain a divisive issue even apart from COVID-19. Arm yourself with the legal knowledge you need by contacting Barbara Flum Stein & Associates today.
Source:
law.com/thelegalintelligencer/2021/10/13/pa-judge-sides-with-father-seeking-to-vaccinate-daughter-over-mothers-objection/?slreturn=20211023132128