Must I Support My Child after Age 18?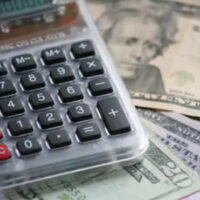 Practically all our clients with children end up either receiving child support or paying it after a divorce. Although child support might feel like a financial burden, it almost always ends on a specific date: the day your child turns 18 or graduates high school, whichever is later.
Still, many people think they must continue to support their children after they graduate high school. Some even think they are obligated to chip in and pay for college. Below, our Media child support lawyers bring some clarity to this issue.
General Rule: No Support absent an Agreement Once the Child is an Adult
As mentioned above, the obligation to pay child support typically ends when a child turns 18 or graduates high school. If your child stayed back a year, you will still have to pay until he or she graduates high school, even if they are 19 when they put on a cap and gown. If your child skipped a couple grades, you pay until the child reaches 18, even if she runs off to college at 16. Still, most children graduate soon after turning 18, and this event brings child support obligations to a close.
There is an exception we have sometimes seen: a parent signs a written settlement agreement in which they agree to support their children through college. This is a voluntary agreement to continue to support a child. Emphasis on "voluntary." Judges do not, as a general rule, force parents to chip in to support their child's college education.
Nevertheless, some parents freely agree to continue to support their children after high school, and this is their choice. If they put that promise in a signed agreement, it is basically a legally enforceable contract. One reason to hire an attorney is so that you do not agree to something in a separation agreement that you later regret.
Exceptions for Disabled Children
If your child has a disability or is otherwise special needs, you might have to continue to support him or her into adulthood. 23 Pa.C.S. 4321(3) states that parents can sometimes be liable for support of adult children past age 18, and this most frequently applies when a child has a physical or mental disability that prevents them from becoming self-supported.
Of course, any child support paid can sometimes count as income and could make your child ineligible for certain government benefits. It is in everyone's best interests to meet with a child support attorney to discuss the best options when a special needs child reaches maturity.
Stopping Child Support
Courts are overburdened, and it is always up to the parents to make sure that the court knows their child has reached the age of majority. Don't wait for the court to terminate the child support order for you. In some situations, we have to request modification of child support via a written motion, so keep a close eye on when your child graduates or turns 18.
If you need help with modification, contact a Media child support lawyer at Barbara Flum Stein & Associates. We will discuss your situation in a confidential consultation if you reach out to us today.
https://www.bfsteinlaw.com/will-my-dui-conviction-negatively-affect-my-divorce/