Making Decisions in Child Custody Is Shared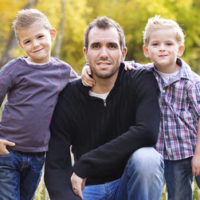 When a couple with children divorces, the relationship is never really over because of the lifelong connection they have through their children. Further, when child custody is shared, which is the case in most families, divorced parents will see one another and remain in regular communication about the child as long as the child spends time in both households. While the physical aspect of caring for a child is a big part of this responsibility, making decisions for a child as a parent is an equally, if not more, important aspect of raising him/her. Divorced parents generally understand and accept the need to split time with the child but are more prone to have disagreements over major decisions that impact the child's life. Understanding how this responsibility is divided and the options for resolving this type of conflict is key to navigating child custody matters without the need for ongoing litigation and the ensuing negative impact on one's child. Sometimes, though, court intervention is necessary to protect a child's welfare, and a recent example of court involvement in a custody matter over medical treatment for a child occurred between Kate Gosselin and her ex-husband Jon Gosselin over one of their eight children. The judge awarded sole custody to Jon Gosselin following the child's release from a treatment center. Most shared custody situations are not this contentious, but some level of dispute is likely to arise at some point, and a discussion of how to handle this complicated issue will follow below.
How Are Decision-Making Duties Divided
Pennsylvania has two general types of child custody – sole and shared. As noted above, shared custody is the norm in most families and involves each parent sharing the responsibilities of raising the child. Sole custody means one parent has exclusive authority to have physical possession of the child and make all necessary decisions. Thus, within the concept of child custody, two areas of responsibility are represented – legal and physical. Legal custody refers to the right of a parent to make decisions on behalf of the child related to such areas as education, medical care, religion, and the people whom the child is allowed to see. Physical custody is the parent's right to have physical possession of the child – in other words, the ability to have the child live in one's home. When custody is shared, a parent has full authority to exercise both aspects of parental responsibility when the child is legally in their possession. Thus, both parents have full decision-making rights. In practice, the parent in physical possession of the child should be allowed to make the day-to-day decisions related to the child's care, but larger issues, such as schooling and the need for medical treatment, should be made collaboratively. This point is where disputes may enter the picture.
Options to Resolve Disputes
Research consistently shows that ongoing child custody litigation is detrimental to a child, so parents should make good faith attempts to resolve these disagreements privately as a first step. If this is unsuccessful or not wise under the circumstances, a family law attorney can help a parent file a motion to modify a custody order if there is concern one parent is not acting in the child's best interests, perhaps requiring one parent receive rights to make child-related decisions. Note, however, that many courts will require the parents to first attempt resolution through mediation and parent education courses before a hearing will be held. If a court must decide the issue, substantial changes will need to be shown, and the court will evaluate the petition by considering whether the requested change is in the best interests of the child. An experienced family law attorney can advise on the best options in a particular situation.
Get Legal Advice
Your child's wellbeing is always your first priority, and if you have concerns about the current child custody arrangement, contact the Media child custody attorneys at Barbara Flum Stein & Associates to discuss your case. Child custody matters are often complicated, and knowing how to present the evidence to a judge can make all the difference in the outcome. Call our Media County family law attorneys today at (610) 565-6100 to schedule a consultation.
Resources:
people.com/tv/jon-gosselin-custody-son-collin/
https://www.bfsteinlaw.com/custody-rights-over-frozen-embryos/