Key Considerations when One Spouse Already Has Children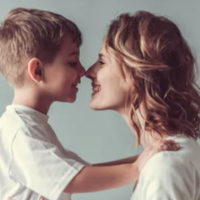 Increasingly, people are forming blended families, where at least one partner already has children. If this describes your situation, then there are several considerations you must keep in mind before heading down the aisle to say "I do."
At our law firm, we do more than represent men and women in divorce and separation proceedings. Instead, our Media family law attorneys also tackle a variety of legal issues before a couple even exchanges wedding vows.
Consider How the Marriage Affects Alimony
If your or your soon-to-be spouse receives alimony, then you must consider how the new marriage will affect that. Generally, getting married terminates alimony in Pennsylvania, which means that you will automatically see a reduction in income. Perhaps you can make up for that loss with the income that your new spouse brings to the family. But many people never even consider what will happen to their alimony.
Even cohabitating with a romantic partner can lead to a termination in alimony under Pennsylvania law. If someone new has entered your life, we encourage you to reach out to a Delaware County family law attorney to review.
Think about whether You Want to Adopt
Stepparents naturally develop affection for their spouse's children, so many of them eventually consider adoption. However, stepparent adoption often runs into a big hurdle: the other biological parent does not want to waive his or her parental rights to allow the adoption to go through.
In some cases, Mom or Dad might have been out of the scene for a while and do not oppose the adoption. However, other parents might fight it, in which case the only option is to force a termination of parental rights, which is usually very difficult.
If you think stepparent adoption is something you wish to consider, contact us. Our firm can review the child's relationship with the other biological parent and give you tailored advice about the chances of successfully adopting.
Analyze if Child Support will Be Affected
Typically, getting married does not justify a modification of a child support order all by itself. The reason is simple: the new spouse is not responsible for supporting any children that are not his or hers. However, in some limited situations, remarriage might impact child support:
You have another child. The expense of any new child could lead to a modification of your child support obligation. You might even get more money.
Your new spouse contributes financially to your household. In this situation, your spouse's income lessens how much you spend on essentials, like housing and food, which frees up more of your income to support your children. You could see the amount of support you receive from the other parent decline.
Child support and blended families is a complicated issue. You should fully understand how it might be impacted before you exchange wedding rings with your new partner.
Give Us a Call
The Media family law attorneys at Barbara Flum Stein & Associates have helped couples think through the legal effects of marriage. For more information, contact us today. We offer a confidential consultation.