Informal Modification Of Parenting Schedules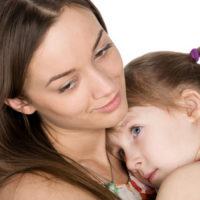 Trying to get along and co-parent with a former spouse after a divorce can come with many challenges. Many of the challenges may involve the custody and visitation hours, and how parents decide to handle conflicts with their various schedules. Parents can generally handle these challenges without having to go back to court, but this is not always the case.
When there are children involved in a divorce, the court enters an order that governs how the children are to share their time between the parents, and which parent has the children during various periods of time. One parent may have primary custody, with the other parent granted reasonable visitation, alternatively, the parents could have joint custody. This information is memorialized in a court order that is binding on the parents and its terms cannot be officially changed without seeking modification of the court order.
Because life can be unpredictable, parents sometimes make informal agreements regarding their time with the children. A parent may have to leave town for work or may have a schedule change and have to work on a day he has the children. When these things come up, the parent may consider trading his custody or visitation days with the other parent. This trading of days can often go well and result in a schedule that meets the needs of all involved, including the children, who spend more time with their parents instead of babysitters.
However, parents who have been allowed to change the parenting schedule to accommodate their schedules may turn around and refuse to extend the same courtesy to the other parent. The parent may refuse to trade days, or after missing days, demand make up days with threats of going back to court because the children are being kept from him. These kinds of situations are the reason it is best to always abide by the court ordered parenting schedule except in rare cases. A parent who does not want to trade days does not have to, and the official court order will always be the final word on how the issue is resolved.
It is not always possible to go to court to change the parenting schedule every time there are minor changes, so as much as possible, the parents should negotiate to get the terms of the original order as close as possible to their schedules to ensure that changes will not be immediately needed. Filing for modification can be inconvenient.
Parents who are on good terms can trade days or otherwise compromise when it comes to custody and visitation, but they should be aware that if the alterations to the court ordered schedules occur regularly, they can be used as evidence to petition for a modification of the order.
Contact Us for Legal Assistance
If you believe that your court ordered parenting schedule is not working out for you or your children, you may be able to petition the court for modification. In order to evaluate whether you can file the petition, you should speak to an experienced child custody attorney at Barbara Flum Stein & Associates, serving Delaware County in all family law matters to schedule a consultation.
Resource:
legis.state.pa.us/cfdocs/legis/LI/consCheck.cfm?txtType=HTM&ttl=23&div=0&chpt=53