How To Obtain More Visitation Time With Your Children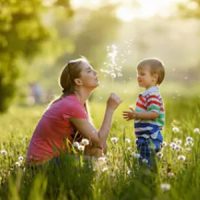 Divorce is always extremely challenging for anyone going through it but when children are involved, the process can be even harder. You may worry about whether you will be awarded custody, and the amount of time you will spend with your child once the process is finalized. If you are about to get a divorce, or you have already ended your marriage and feel as though your former spouse is being unfair, it is important to speak to our Media child custody lawyer about your options. Below are some ways to obtain more visitation time with your child.
Make the Most of Your Current Time 
To obtain the most favorable outcome in your case, you must be able to show that you can provide for your child properly and that you value your time with them. Always be on time for custody pick-ups and drop-offs and do not cut visits with your child short. If your former spouse asks you for help caring for the child, even if it is not your time in the schedule, make yourself available whenever possible.
Also make sure that when spending time with your child you focus on them by helping them with their homework, attending their extra-curricular activities, and asking about their friends and personal life. These measures will show you value your time with your child and that you are not simply trying to take revenge on your ex.
Reach an Agreement 
Whether you are going through initial custody disputes or one arises after an order has been issued, it is always best to reach an agreement with your spouse. If you can reach an agreement, the court is likely to approve it as long as it is in the best interests of the child. Reaching an agreement is the easiest way to obtain a custody schedule or a modification. Include within the agreement how pick-ups and drop-offs will work, how you will address holidays and vacations, as well as specific dates. Always make sure any agreement you reach is in writing.
File a Petition with the Court 
If you cannot reach an agreement, you can petition the court to modify an existing order or to make a decision on your case. If you are seeking a modification, you must show the court that there has been a significant change of circumstances. These may include the custodial parent moving away or developing a substance abuse problem. If you can show that your request is in the best interests of the child, the court will approve it. Additionally, petitioning the court may show your spouse that you are serious, making them more likely to try and reach an agreement out of court.
Our Child Custody Lawyer in Media Can Help with Your Case 
After a divorce, you still want to spend as much time as possible with your children. At Barbara Flum Stein & Associates, our Media child custody lawyer can help you negotiate an agreement, obtain a modification,  and receive as much time as possible with your children. Call or text us now at 610-565-6100 or contact us online to book a consultation with our attorney.
Sources:
legis.state.pa.us/cfdocs/legis/LI/consCheck.cfm?txtType=HTM&ttl=23&div=0&chpt=33&sctn=1&subsctn=0
legis.state.pa.us/cfdocs/legis/LI/consCheck.cfm?txtType=HTM&ttl=23&div=0&chpt=53