How To Make Sure You Are Financially Prepared For Divorce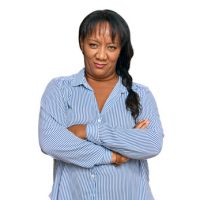 It is no secret that divorce is an expensive process. You will incur legal fees, have to determine how and where you will live post-divorce, you may lose assets during the process, and incur other costs. There are many expenses throughout the process and if you do not anticipate them, divorce could leave you in a place of financial hardship because you did not properly prepare. Below, our Media divorce lawyer outlines some of the costs you may face after the process, and how to prepare for them.
Tax Issues During Divorce 
Spouses who are ordered to pay alimony can no longer deduct it from their taxes and likewise, recipients are no longer required to declare it as income. Still, there are many tax issues you should consider when going through a divorce. For example, if you and your spouse sell the family home, you will likely have to pay taxes after the sale. Also, if you are dividing a 401K or other retirement account, you may have to pay taxes depending on how you distribute the funds.
Create a Housing Budget 
Your housing situation will certainly change after divorce. Even if you remain in the family home, you will need to maintain it and pay the mortgage on your own post-divorce. If you move out of the family home, you will need to pay for rent or another mortgage, purchase new furniture, and perhaps even pay a security deposit. Again, you will have to do this on your own and using a single income. It is important that you create a budget outlining how you will manage your housing expenses.
Plan for Child-Related Expenses 
It is fairly standard in Pennsylvania that when a couple gets a divorce, the non-custodial parent must pay child support. Even if you are not ordered to pay this support, there are still child-related costs that you may have to pay, or share with your spouse. Your children may go to college, require a tutor, or participate in extracurricular activities. If you and your spouse can negotiate these expenses together, you will face fewer financial surprises in the future.
Discover Hidden Property 
All parties are expected to provide full disclosure regarding their assets during divorce. Unfortunately, not everyone complies with this law. If your spouse has taken out a line of credit on stock portfolios, withdrawn from retirement accounts without your knowledge, or hides assets or funds, it could negatively impact you for many years to come. When working with a Media divorce lawyer, they will subpoena documents and other information to discover hidden assets and to protect your future.
Our Divorce Lawyer in Media Can Help You Prepare for the Process 
It is critical to make sure you are properly prepared for the divorce process so your rights are protected. At Barbara Flum Stein & Associates, our Media divorce lawyer will help you prepare so your best interests are protected and you receive the full settlement you deserve. Call or text us now at 610-565-6100 or chat with us online to schedule a consultation with our experienced attorney.
Source:
legis.state.pa.us/cfdocs/legis/LI/consCheck.cfm?txtType=HTM&ttl=23&div=0&chpt=33&sctn=1&subsctn=0