How To Ensure Your Premarital Agreement Is Valid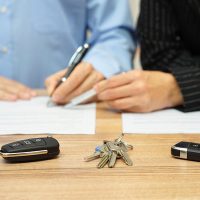 Many couples today are holding off on getting married, choosing instead to focus on their career first. As such, once these individuals do get married, they have amassed more separate assets and those assets need protection once a person decides to marry. This is just one reason why premarital agreements are becoming more popular today.
A premarital agreement can protect many assets in the event of divorce, but they are only as good as they are written. If you are about to get married and have not yet thought about a premarital agreement, now is the time to consider why one may be right for you.
What Benefits Do Premarital Agreements Hold?
Premarital agreements are no longer considered the romance killers they once were. More and more people today are realizing the many benefits these legal contracts hold. A premarital agreement will outline which property each spouse will retain in the event that a couple chooses to end their marriage. Due to the fact that premarital agreements clearly divide assets and liabilities, it can make the process proceed much more quickly and smoothly in case of divorce.
Premarital agreements also do not only focus on divorce. When creating these legal agreements, couples are forced to review their finances with each other before the wedding. Couples should always talk about money matters before getting married, and a premarital agreement allows for a fairly objective way to do that.
How to Make Sure a Premarital Agreement is Valid
Again, a premarital agreement is only valid if it is drafted properly. Pennsylvania places very strict requirements on these legal documents and a failure to comply with just one of them can place the entire contract at risk of being voided. In the Commonwealth, all premarital agreements must:
Be in writing
Be signed by both parties
Include a statement of assets for both parties, the approximate net worth of each individual, and a history of salary and tax information,
Be signed willingly without interference of fraud or duress
Be fair and not 'unconscionable'
Additionally, both parties must have known what they were signing and understand all the terms and conditions included within the agreement. For example, if both parties signed the agreement and then one individual added something to it without the knowledge of the other person, at least that portion would likely be considered void. Each individual must also have sufficient time to read through and think about the agreement. It is because of this last requirement that couples should draft and sign a premarital agreement several months prior to the wedding, and not within the days before.
Our Family Lawyer in Media Can Draft Your Premarital Agreement
A premarital agreement is only valid if it is drafted properly and all other requirements are met. At Barbara Flum Stein & Associates, our Media family lawyer will draft your agreement properly so it provides the protection you need. Call us today at 610-565-6100 or fill out our online form to schedule a consultation and to learn more about how we can help.