How To Avoid The Most Common Financial Mistakes During Divorce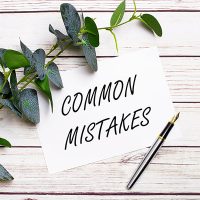 There is a lot to think about when you are getting a divorce. You will have to collect a lot of paperwork, understand your finances, and outline goals you want to achieve during the process. Just as there are certain things you should do before and during the divorce process, there are also many things you want to avoid. Some of the most common mistakes made during the process affect a person's finances, and they feel the impact for many years to come. Below, our Media divorce lawyer outlines the most common financial mistakes made during divorce, so you can avoid making the same ones.
Staying in the Family Home
Divorce is a very emotional experience and it is common for one or both parties to want to remain in the family home. People sometimes want to stay in the home because moving is such an inconvenience. Others want to provide a stable environment for their children, who are also currently in the home. Still others may insist on remaining in the house as an act of revenge against their spouse.
Fighting to stay in the family home is not always a mistake, but it is when you do not consider the financial consequences. If you want to keep the family home, consider the burden it will place upon you. You will have to pay the mortgage using just one income instead of two, and you will also be responsible for the insurance, property taxes, maintenance expenses, and more. Paying for these costs on your own will be much more difficult than when you were a couple, so carefully consider whether you actually want to keep the home.
Being Unrealistic About Property Division
Under Pennsylvania's equitable distribution laws, marital property is divided fairly during divorce. This does not mean property is always divided equally. Many people going through a divorce are unclear about what is classified as separate property and what is considered marital assets. Even if an asset, such as a vehicle, is in your name alone, it does not mean it is considered separate property. A Media divorce lawyer can advise on what assets are considered marital, and which are considered separate.
Not Choosing Your Battles Carefully
Some divorce cases are fraught with disputes. Many of these disputes involve property division. The more disputes in your case, the longer it will take and the more it will cost you. Set clear goals for yourself at the beginning of the process. Identify the assets that are most valuable to you, and the liabilities you most want to shield yourself from. This will help you understand what assets you are willing to let go of, while keeping the timeline and cost of your divorce reasonable.
Our Divorce Lawyer in Media Can Help You Avoid Mistakes
If you are thinking about divorce, our Media divorce lawyer can help with your case. At Barbara Flum Stein & Associates, our seasoned attorney will help you avoid the most common financial mistakes made so you can obtain the full settlement you are entitled to. Call us now at 610-565-6100 or contact us online to schedule a consultation and to learn more.
Sources:
legis.state.pa.us/cfdocs/legis/LI/consCheck.cfm?txtType=HTM&ttl=23&div=0&chpt=33&sctn=1&subsctn=0
legis.state.pa.us/WU01/LI/LI/CT/HTM/23/00.035..HTM