How Long Do Parents Have To Pay Child Support In Media?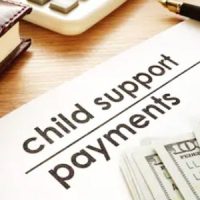 In Media, as throughout the rest of Pennsylvania, parents have an obligation to financially support their child. Parents must provide support regardless of their relationship with the child, or if they divorce the child's other parent. Even if visitation with the child is prohibited by the courts, or a parent chooses not to spend time with their child, they are still required to pay child support. However, child support obligations are not typically life-long. Below, our Media child support lawyer explains how long you may have to make payments.
General Guidelines for Terminating Child Support 
Child support is usually paid by the non-custodial parent to the parent with primary custody. The purpose of child support is to help cover the financial needs of the child including their clothing, food, shelter, extra-curricular activities, and more.
In most cases, a parent must pay child support until the child turns 18 years old or graduates from high school, whichever comes later. For example, if a child celebrated their 18th birthday while they were still in high school, child support would be terminated on the day of the child's graduation. There are instances, though, when child support can be extended longer than this.
Judges consider a number of factors when determining the amount of child support a parent has to pay. A judge will consider the amount of time each parent spends with the child, the income of each parent, the expenses of the parents and child, and more.
Providing Support Into Adulthood 
In other states, such as New York, parents are sometimes ordered to continue paying child support to contribute to a child's tuition needs. This is not true in Pennsylvania. However, there are times when child support orders can be extended past the child's 18th birthday or the date of their graduation from high school.
If a child suffers from a disability that will prevent them from earning an income and supporting themselves after they turn 18 years old, a parent may have to continue paying child support. When a child has a disability, the courts will usually reevaluate the child support order to determine if it should be extended past the child's 18th birthday.
Sometimes, a child's disability may be so severe that they must be admitted to an assisted living facility. Child support can be used to help cover this expense. When this is the case, the parent paying child support does not pay the other parent directly as they usually would. Instead, they pay the support directly to the facility.
Our Child Support Lawyer in Media Can Answer Your Questions 
At Barbara Flum Stein & Associates, our Media child support lawyer can advise on how long you may have to make payments and answer any other questions you have so you can make informed decisions. If you are going through a divorce or need to modify a child support order, call us now at 610-565-6100 or chat live with us online to request a consultation and to learn more about how we can help.
Sources:
legis.state.pa.us/cfdocs/legis/LI/consCheck.cfm?txtType=HTM&ttl=23&div=0&chpt=33&sctn=1&subsctn=0
legis.state.pa.us/WU01/LI/LI/CT/HTM/23/00.043..HTM