Four Issues To Consider During A Gray Divorce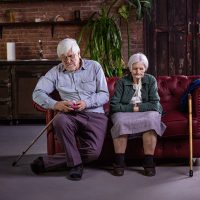 Gray divorces, or those that occur after a couple is over the age of 50, have been on the rise in recent years. It is natural to think that these divorce cases proceed just like any other, but that is not necessarily the case. Truthfully, the longer a couple has been married, the more complex the divorce will be. Below, our Media family lawyer explains the four most common issues in gray divorces, so you can be prepared for them.
Alimony Issues
Alimony is often awarded in gray divorce cases, but it is more complex than in other divorces. The chances are that the person responsible for paying alimony has been in their career for some time, and the compensation they receive for it is usually more complex. Instead of just a salary or wages, people later in their career also receive bonuses, stock options, travel perks, car allowances, and more. When determining the amount of alimony the other spouse should receive, the total compensation must be considered, not just the person's salary.
Determining Separate and Marital Property
The longer a couple has been together, the more commingled their assets have become. Only marital property, or assets that were accumulated together during the marriage, are divided during divorce. In a gray divorce though, determining which assets are separate and which are marital is much more difficult.
For example, you may have started a 401(k) retirement plan ten years before you got married. Since then, funds have been accumulating in that plan for the past 20 years. Any funds collected prior to the marriage are separate property, while funds accumulated during the marriage are marital property. Though this may seem like an issue of simple math, it is more than that. You must be able to prove the amount you had prior to marriage and because many people do not keep that paperwork over several decades, this is sometimes very challenging.
Dividing Retirement Accounts
If your spouse has a retirement account, a portion of it is going to be considered marital property. If one of you has multiple retirement accounts, it becomes much trickier. You may decide to simply divide them equally, but that is often a mistake. Many retirement accounts have penalties attached to early withdrawals, and they can be substantial. If you accept the portion that has penalties attached, you will not receive a fair settlement.
Social Security Issues
After a lengthy marriage, one spouse is often able to collect Social Security off their spouse's earnings. If this is the case and you are set to receive some of your spouse's Social Security, you may be tempted to agree to receive less in alimony. Once your divorce is final though, you may learn you are not eligible to receive benefits from your spouse's earnings, but you have already agreed to receive less in alimony.
Our Family Lawyer in Media Can Help You Resolve Gray Divorce Issues
If you are getting a divorce later in life, our Media family lawyer at Barbara Flum Stein & Associates can help you resolve the complex issues that come with a gray divorce. Call us today at 610-565-6100 or contact us online to schedule a consultation.