Do You Want to Stop Paying Alimony?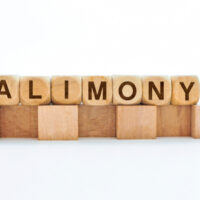 Alimony has several purposes under Pennsylvania law. Sometimes, a spouse makes periodic payments to an ex to reimburse him or her for contributions made during the marriage. In other situations, alimony is designed to subsidize an ex who is trying to become self-supporting by gaining an education or work experience.
Many people, however, are paying alimony every month for years on end—and there is no finish line in sight. This type of permanent alimony award has fallen out of favor over the past couple decades, since judges generally expect spouses to support themselves at some point. Nevertheless, we meet with men and women who rightly believe they have paid their "fair share" of alimony and would like it to stop.
If you want to terminate or modify alimony, you should meet with a Media spousal support attorney for a consultation. We can analyze whether you have valid grounds for requesting termination or modification, and we can help gather the necessary evidence to bolster your case.
Termination of Alimony
Some alimony orders include a termination date already in them. For example, a spouse might be ordered to pay alimony for 2 years while his wife finished up a college degree. When the termination date arrives, alimony should cease.
However, other awards remain open but can be terminated for various legal reasons. Under Pennsylvania law, the following triggers terminate alimony:
If your ex gets married again, then the alimony payments should stop.
Living with a romantic partner bars their ability to receive alimony. See 23 P.C.S.A. § 3706. Some exes avoid getting married under the belief that they can still receive alimony, but the law prevents this.
If your ex dies, then you should not be paying alimony. Instead, the order should automatically cease.
As you can see, there are good reasons for staying in touch with an ex who you are paying alimony to. You can find out if he or she is living with someone else and request termination.
Requests to Modify Alimony
A payor ex-spouse might be able to request that a judge modify an alimony award. For this to happen, the award must contain language that a judge retains the power to modify it. (Almost all modern alimony awards contain this language.)
We also need to show a "substantial change in circumstances" to make a request, which can include:
The payor ex-spouse retires
The payor ex-spouse loses his or her job
The payor ex-spouse becomes permanently disabled
The recipient ex-spouse starts earning more money
We will need to show that the change in circumstances is likely to be ongoing. So losing your job for only 4 months is not enough. Nor is becoming temporarily disabled if you are expected to return to work.
Let Us Handle Your Alimony Dispute
Getting alimony terminated or modified requires the help of a seasoned advocate. Barbara Flum Stein & Associates has helped many men and women in Delaware County reduce or eliminate alimony so they can move on with their lives. Contact our Media spousal support attorneys today to schedule your initial consultation.
https://www.bfsteinlaw.com/divorcing-when-your-spouse-is-impossible-to-talk-to/